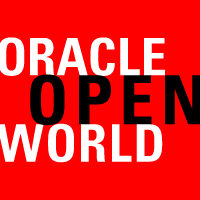 Sessions on the "executive solution sessions" agenda for the convention include:
Outside, In: Transforming Enterprise IT, by Dan Hushon, chief technology officer for CSC, about how to exploit industry innovation and transform business to reflect new consumerized strategies
The Best Platform for Oracle Database 12c and Big Data, by Goro Wantanabe, executive vice president at Fujitsu's research and development center for North America, and Bill King, executive vice president at Fujitsu's platform products group
What Steps Can Companies Take to Raise Their Digital IQ? by Christopher Curran, principal and chief technologist for PricewaterhouseCoopers, who will speak about how C-suite executives should discuss IT supporting business
Why Customer Experience Management is Ranked The No. 1 Investment Area by CEOs, by Steve Cardell, president of enterprise services and diversified industries for HCL
It's Not a Game: Tapping into the Real Business Value of Gamification, by Ken Comee, chief executive officer of Badgeville
Oracle OpenWorld also has events built around several topics, including big data and business analytics, cloud, customer experience (CX) and human capital management (HCM), and several industries, including communications, financial services, healthcare, life sciences, public sector, retail and utilities.
Here is the Oracle OpenWorld website: http://www.oracle.com/openworld/index.html