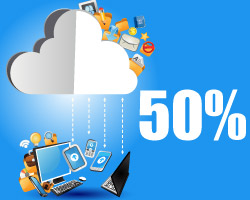 SailPoint's annual survey, which interviewed 400 IT and business leaders at large companies in the U.S. and United Kingdom, showed that enterprises are now running one-third of their mission-critical applications in the cloud. They expect to have half of those applications running in the cloud by 2015.
The survey also showed that IT departments aren't aware of all the cloud applications in use by their companies, which obviously makes it difficult for them to monitor and control user access to applications and data. (SailPoint is a self-described "market-leading provider of identity management solutions," including controls over user access to sensitive data.) According to the survey, only 34% of companies involve IT staff when selecting or planning to use cloud application vendors when the procurement does not use IT's budget.
Free registration is required for access to the survey results here.