Activist investor Daniel Loeb is pushing for Campbell Soup Co. to be sold, according to a regulatory filing.
Loeb said he has had discussions with Campbell's interim Chief Executive Officer, Keith McLoughlin, and a sale is being evaluated as part of a strategic review.
"The only justifiable outcome of the strategic review is for the Issuer to be sold to a strategic buyer," the filing said.
Loeb's hedge fund, Third Point, said it thought the review would create "significant value" for shareholders if conducted properly. Loeb, along with fellow shareholder George Strawbridge, owns an 8.42% stake in the company.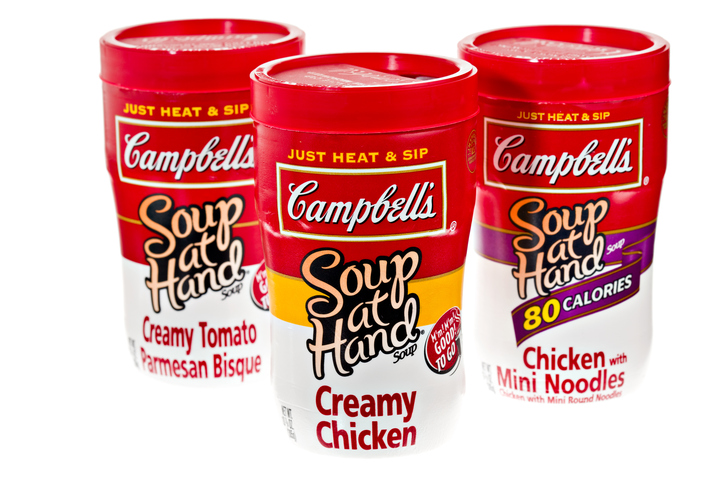 In a statement, Campbell said its board "remains dedicated to delivering a go-forward strategy that will drive value for all shareholders," and that it would make its plans public later this month.
The descendants of former Campbells Soup Chairman John Dorrance, whom many say invented condensed soup, own a combined stake of about 41% of the company. They have resisted a sale in the past.
In 2015, Campbell reorganized into three divisions. Chief Executive Denise Morrison stepped down unexpectedly in May of this year. After that, Loeb bought his stake.
Mary Alice Dorrance Malone, Campbell's largest shareholder, owns 17.7% of the company. Bennett Dorrance, her brother, owns a 15.4% stake.
Campbell stock has fallen 12.7% since January but was up as much as 4% on the news of Loeb's announcement. The company's wet soup business is down 1.9% in the last year. Its fresh food business lost about $50 million, sources have told CNBC.
Last April, Campbell announced the creation of an "accelerator unit" for its packaged fresh foods businesses. The unit is responsible for long-term innovation, small brand incubation, future consumer experiences, and e-commerce and distribution models.
The company reports its fourth-quarter and full-year results on August 30.
Loeb and Strawbridge have both suggested that if the board does not conduct a review appropriately and change direction, they may seek seats.
Image: Getty