U.K. high-end fashion marketplace Farfetch has filed for an initial public offering in the U.S. as it seeks to capitalize on the growing market for personal luxury goods.
According to TechCrunch, the 10-year-old startup has been "a trailblazer in the area of building e-commerce marketplaces specifically catering to the luxury fashion and other luxury goods industries." Unlike rival Yoox Net-a-Porter, it does not own the inventory it sells, but serves as a conduit for brands and boutiques.
In IPO paperwork filed on Monday, Farfetch said it had 935,772 active consumers as of Dec. 31, 2017, representing a 43.6% gain over the year. The total value of products purchased on its site climbed 55% to $910 million last year.
The filing did not specify how much Farfetch plans to raise from the public but CNBC has reported it is aiming for a valuation as high as $5 billion. It previously raised money in 2016 at a $1.6 billion valuation.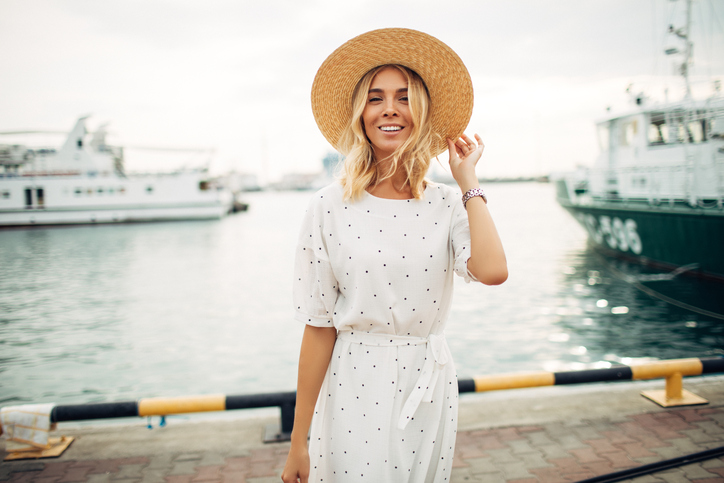 "The global luxury market is evolving, driven by an accelerating shift of consumers to online discovery and purchase, the increasing importance of millennials and the growth of luxury consumption in China and other emerging markets," Farfetch said.
The company cited a Bain survey that found the global market for personal luxury goods has grown at a 6% annual rate sine 2010, reaching $307 billion in 2017. E-commerce's share of the personal luxury goods market is expected to rise to 25% by 2025 from about 9% last year.
Farfetch and Yoox Net-a-Porter "have been able to thrive by occupying a niche that Amazon has yet to be conquer: luxury fashion," CNBC said. "The world's most elite labels have resisted selling on the Seattle giant's website, suspicious of its ability to maintain the integrity of their brand."
Farfetch has partnerships with about 375 brands and 614 luxury retailers, including boutiques in cities from Memphis to Atlanta.
"Emerging brands typically have no route to the global market, and their distribution is limited by their ability to finance and produce sufficient supply for each local market," it said.