[Editor's note: This article has been revised from its original version to reflect that Papa John's is paying for renovations and technology upgrades for its company-owned restaurants only, and not for those of its franchised restaurants. Also, a reference to the company's debt-to-EBITDA ratio has been revised to cite the correct 3.3x ratio that prevailed in this year's first quarter.]
New Papa John's International CFO Joe Smith had been with the company for 18 years when he was tapped last month to lead finance. So, he presumably knew what he was getting into.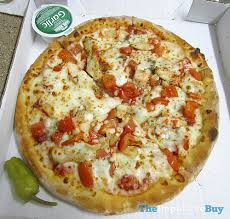 Yet he's got an essentially "impossible" task in front of him, according to Management CV, a firm that analyzes the quality and skill of public-company executives on behalf of its institutional investor clients.
The main problem is a capital-allocation puzzle that the pizza-delivery company can't solve in the immediately foreseeable future, says Management CV's chief executive, Renny Ponvert.
There are several contributing factors. First, the company is in the early stages of a long-deferred renovation program for its company-owned restaurants, of which there were 743 at the end of 2017, according to Papa John's most recent annual report.
Second, it's spending heavily to upgrade its technology for facilitating online ordering, processing orders, and routing drivers. The company has lagged well behind competitors like Domino's and Pizza Hut in that area, according to Ponvert and published reports.
Such capital-expenditure deferrals "boost earnings for awhile, and on a competitive basis you look quite attractive," says Ponvert. But, he adds, the company is in no position to further put off those expenditures. Same-store sales are now in significant decline, resulting in a 41% drop in first-quarter net income.
Results in the second half of 2017 were similarly dismal. Last November, Papa John's founder and then-CEO John Schnatter famously blamed a sharp decline in the National Football League's television ratings for the sales hit. The company has been the "Official Pizza of the NFL" under a sponsorship deal since 2010.
Causes for the NFL's sinking TV ratings have been vigorously debated. Many observers point to the wave of players kneeling during the National Anthem to protest alleged police brutality and racial inequity as a likely culprit.
Ponvert waves away such talk. "I think it was a red herring," he says of Schnatter's accusation. (In a desultory postscript to the kerfluffle, Papa John's announced in February that it would end its sponsorship deal with the NFL after 2018, two years before the pact's contractual end. Less than 14 hours later, the league announced a new deal for Pizza Hut to be its official pizza provider.)
Papa John's did not respond to a request for comment.
A month after blaming the NFL for poor results, Schnatter stepped down as CEO. His replacement was another longtime company executive, Steve Ritchie.
Schnatter, who is still chairman of Papa John's, owns approximately a third of its outstanding shares. Therein lies the real crux of the capital-allocation problem, charges Ponvert. The deferred capex programs represent "a direct conflict with what is candidly more about the founder," he says.
In short, current company strategies are profoundly enriching Schnatter. Last August Papa John's announced a $500 million share-buyback program. The program was launched in this year's first quarter, and after its conclusion the founder's ownership stake is expected to have increased to 35% from 27%.
And last summer the company boosted its quarterly dividend by more than 10%, to $0.225 per share.
"There's nothing illegal about what [the company is] doing," observes Ponvert. "But investors who think Papa John's is a cheaper alternative in the global pizza marketplace are making a big mistake, as this is a classic case of apples and oranges."
On Monday afternoon, Papa John's stock was trading at $51.43, compared with $246.73 for Domino's and $84.04 for Pizza Hut parent Yum Brands.
Papa John's is unlikely to generate enough capital this year to pay for the share repurchases, the dividend hike, and the deferred capex programs, according to Ponvert.
It's not like Papa John's is sitting on a mountain of cash — just $22.3 million at the end of 2017. Outgoing CFO Lance Tucker, who left the company in March to take over finance at Jack in the Box, told investors in January that this year's infrastructure and technology spending would run through the company's P&L.
Additionally, he said, the $500 million share buyback — representing 20% of the company's market capitalization — would be paid for with $100 million of annual free cash flow over four years plus funding from a new $1 billion financing agreement. The loan pushed Papa John's debt-to-EBITDA ratio from a comparatively modest 2x to 3.3x in the first quarter of this year.
Smith, the new CFO, is "probably not a bad executive — he's just in an impossible situation," says Ponvert. Still, he says, the company would have been better off bringing in a finance chief with a strong financial restructuring background.
But that would have been an unlikely scenario, given the present circumstances, he adds.
"Viewing this at arm's length," Ponvert says, "most professional CFOs would look at this situation and say, 'Wait, I'm being set up as the fall guy here for when Wall Street comes screaming at us in six months as we miss our various numbers.' "
In fact, promoting a new CEO and CFO from within likely serves Schnatter's purposes, he suggests.
"You can see how the conflicting elements would cause a founder to promote these executives," Ponvert speculates. "They are certainly very talented, but they are unlikely to be at odds with their boss, who has been their meal ticket for most of their careers."
For Smith, "it will be very difficult to chart any kind of independent, prudent financial course. His script is already written for him," says Ponvert.
Photo: theimpulsivebuy, CC BY-SA 2.0