Standard & Poor's has lowered the credit rating of Qatar, citing the blockade of the country by other Arab states in a dispute over regional security.
"We believe [the blockade] will exacerbate Qatar's external vulnerabilities and could put pressure on economic growth and fiscal metrics," S&P said in downgrading its rating one notch to AA- from AA.
The downgrade came two days after Saudi Arabia, the United Arab Emirates, Egypt and Bahrain announced they were cutting diplomatic and transport ties with Qatar, accusing it of supporting terrorism.
Another big credit rating agency, Moody's, said Thursday that it was leaving its Aa3 rating on Qatar unchanged for now. Aa3 is equal to S&P's new rating.
"The initial financial market reaction has been relatively manageable," it said in a report. "But a prolonged or deepening rift … would potentially have a more marked financial effect and increase funding costs."
Qatar's stock index has tumbled 9.7% over the past three days, while the riyal currency fell to an 11-year low amid signs that portfolio investment funds were flowing out of the country.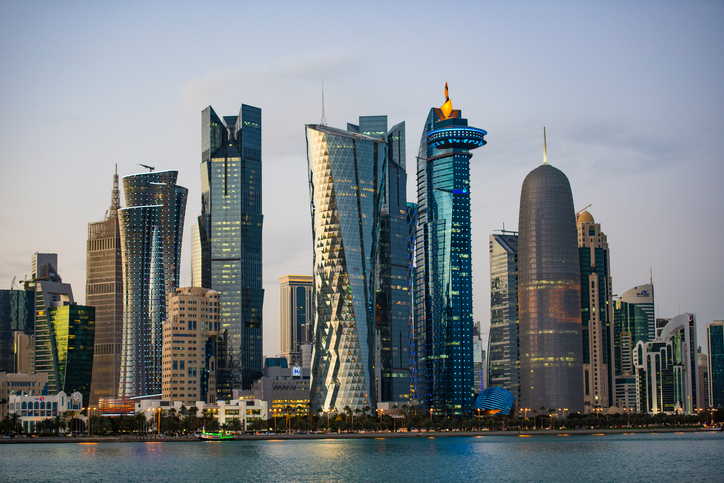 S&P warned that Qatar's fiscal and current account deficits could widen, noting that blockading states provide 15% of its imports, "potentially causing substantial shortages of key materials, including those used for construction projects, and food."
"We expect that economic growth will slow, not just through reduced regional trade, but as corporate profitability is damaged because regional demand is cut off, investment is hampered, and investment confidence wanes," the rating agency said.
As Reuters reports, Qatar remains one of the wealthiest countries per capita in the world, with an estimated $335 billion of assets in its sovereign wealth fund, and its liquefied natural gas exports are generating a trade surplus of about $2.7 billion every month.
But S&P said government support "would be needed in some form to offset any potential major outflow [of foreign investment], including the potential use of [sovereign wealth fund] assets."
Some businesses are already suffering from the blockade, with state-backed Qatar Airways losing more than 50 flights a day.