The equipment finance industry didn't have a banner year in 2014, but the business of financing spending on capital equipment did outpace U.S. economic growth.
According to the Equipment Leasing and Finance Association's 2015 survey of equipment finance activity, overall new business volume grew 6.7% last year, led by 9% growth in the small-ticket segment, which includes items like computer and office equipment and medical machines.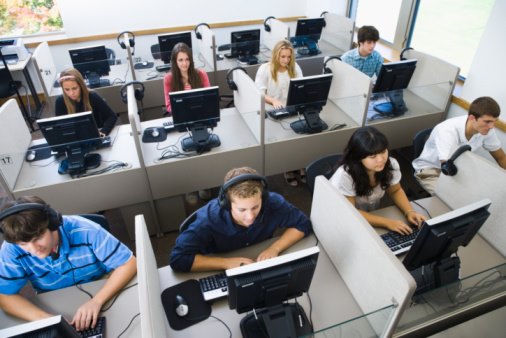 The increase was the fifth year in a row of growth for equipment financiers. New business volume grew much more robustly in the years following the Great Recession, however, when businesses played capital spending catch-up. Equipment finance grew 9.3% in 2013, 16.4% in 2012, 16.5% in 2011, and 3.9% in 2010. The industry bottomed out in 2009, when business volume contracted 30.3%.
William G. Sutton, ELFA's President and CEO, said: "The data show that the equipment finance industry is healthy and growing, continuing an upward trend since the end of the Great Recession. More recent data collected in 2015 indicate that positive momentum is continuing, with member companies reporting solid new business growth and portfolio performance. We remain cautiously optimistic that demand for capital equipment will continue to drive positive growth."
Some other trends the survey uncovered:
Independent equipment finance organizations led the industry in new business volume growth for a third straight year. Independents saw a 17.6% increase in new business volume, while banks saw their volume grow by 7.4% and captives saw a 1.3% increase.
The top-five most-financed equipment types were transportation; IT and related technology services; and agricultural, construction, and industrial/manufacturing equipment. The top five end-user industries representing the largest share of new business volume were services, agriculture, industrial/manufacturing, transportation, and wholesale/retail.
Cost of funds for equipment financiers increased slightly, and competitive pressure continued to drive pre-tax spreads down in 2014 to 2.8%, the lowest level in five years.
Assets under management grew 8.6%. Return on assets remained steady at 1.7%, unchanged since 2012.
Full-year losses or charge-offs fell close to 0.0% overall.
Credit approvals decreased slightly while the percentage of approved applications being booked and funded remained steady.
Employment levels grew moderately by 1.7%, with headcount in sales and marketing increasing and servicing declining slightly. There was a significant increase in headcount associated with compliance, ELFA said.
Image: Thinkstock