Banks and high-frequency traders had a huge role in the "unusually high level of volatility and a very rapid round-trip in prices" in U.S. Treasuries during a short time on Oct. 15, 2014, according to a joint report released Monday by the Treasury Department, the Federal Reserve, the U.S. Securities and Exchange Commission, and several other agencies.
In a six-minute window that morning, banks pulled out of the market, providing no, or very few, offers, according to the report. At the same time, high-frequency trading firms exacerbated the situation by often being on both sides of the same trade. The rapid buying and selling caused Treasury yields to plunge and then rise, covering a 37-basis-point range during a 12-minute period starting at 9:33 a.m.
Still, the report found no "smoking gun" to totally explain the wild swings in yields.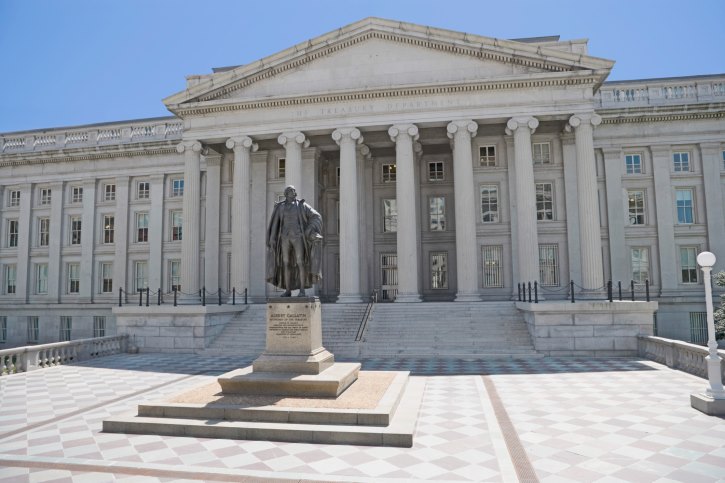 The Treasury Department and financial regulators will keep studying the evolution of the U.S. Treasury market and continue assessing trading practices and whether new rules are needed, the report said. The agencies will also study the implications of a registration requirement for firms engaged in automated trading, which could subject them to routine inspections by regulators and force them to provide more details on their trading strategies. The report also calls for improvements in how liquidity should be measured.
"The findings will probably spark debate on Wall Street as financial firms have complained that a series of rules implemented under the 2010 Dodd-Frank Act have reduced liquidity in the bond market and exacerbated price swings," Bloomberg wrote.
The FIA Principal Traders Group, which represents high-frequency trading firms, said in a statement that the agencies' report "seems to reflect our understanding of market behavior on Oct. 15: principal traders continued to provide liquidity and maintain tight bid-ask spreads, even during the period of unusually high volatility, while engaging in sensible risk management practices."
Interestingly, regulators did not use the term "high-frequency traders" in the report. Instead they used the term "principal trading firms" to refer to traders that primarily use low-latency, automated trading strategies.
Image: Thinkstock