GE is shedding most of its GE Capital assets to focus mainly on its core industrial businesses, returning most of the proceeds to shareholders through a $50 billion share buyback.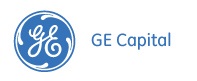 GE plans to sell the bulk of the assets of GE Capital Real Estate to funds managed by Blackstone, and Wells Fargo will acquire a portion of the performing loans at closing, the Fairfield, Conn. company said Friday in a press release.  Other undisclosed entities have signed letters of intent to buy an additional $4 billion of commercial real estate assets, for a total disposition of roughly $26.5 billion.
By 2018, GE expects that more than 90% of its earnings will be generated by its industrial businesses, up from 58 percent in 2014.
"This is a major step in our strategy to focus GE around its competitive advantages," GE chairman and chief executive Jeff Immelt said in the release.
GE will retain GE Capital Aviation Services, Energy Financial Services, and Healthcare Equipment Finance, all of which directly relate to its core industrial businesses, the company said.
The exits of the targeted GE Capital businesses should release about $35 billion in dividends, expected to be allocated to buyback. The company's board has authorized a new repurchase program of up to $50 billion in common stock, which is expected to reduce its share count to as little as 8 billion by 2018. The buyback, in combination with payment of the current dividend and the spinoff of its remaining 85% stake in Synchrony Financial, should return more than $90 billion to investors through 2018.
GE will record roughly $16 billion in after-tax charges in the first quarter in connection with the plan, of which about $12 billion are non-cash, the company said. The charges include taxes on repatriated earnings, asset impairments stemming from shortened hold periods, and charges on businesses held for sale, including goodwill allocation.
Immelt told CNBC that now was the ideal time to shed most of GE Capital.
"You really have a perfect market to be selling financial service assets, so you've got slow growth, low interest rates, lots of liquidity, people searching for yield," Immelt said. "We think it's good for the regulatory world, it's good for investors. And that's been more or less recent. Now's the time to do it."