Six banking companies in the United Kingdom, Austria, and Germany had their ratings downgraded by Standard & Poor's, because those countries are now requiring creditors to take losses before taxpayers.
S&P cut the long-term ratings of Credit Suisse, HSBC, and the parents of Barclays and Lloyds, and cut the short-term ratings of Standard Chartered and RBS. Six other banks in Germany and Austria, including Deutsche Bank, may also have their ratings cut. In November, S&P will review all of the banks' ratings, Bloomberg says.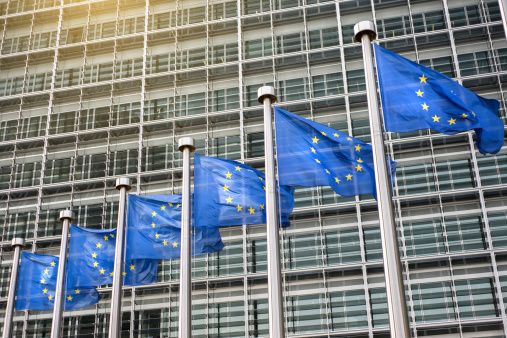 "It was on the cards," Mizuho analyst Roger Francis told Bloomberg. "This is S&P saying 'Look, the regulatory situation has changed over the last 18 months.'"
Other European Union countries are imposing the same requirements as the United Kingdom, Austria, and Germany but not for another year, according to a Bloomberg.
The EU's bank-resolution law was enacted last year in an effort to stymie another taxpayer bailout, as the EU granted 661 billion euros ($762 billion) for recapitalization and asset-relief measures during the last financial crisis. Under the new law, taxpayers would only step in if 8% of a bank's liabilities were lost.
Countries within the EU have to apply the new rules by Jan. 1, 2016.
"Extraordinary government support will likely become less predictable in the near term," S&P said. "We continue to see unresolved questions about how the legislation may operate in practice."
Image: Thinkstock