A former finance employee at two Silicon Valley public companies has agreed to pay more than $473,000 to settle U.S. Securities and Exchange Commission charges that he took part in an insider trading ring that generated nearly $750,000 in illegal profits.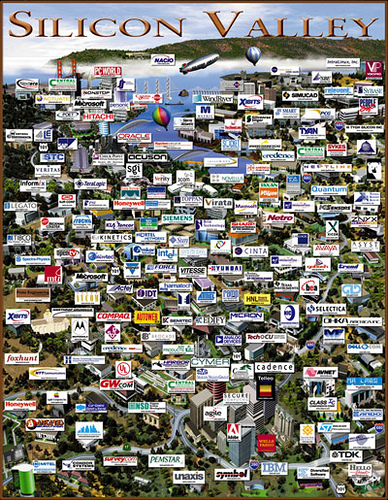 The SEC said Thursday that in exchange for kickbacks, Christian Keller, 40, provided confidential information to a friend, former Barclays Capital analyst John Gray, while he worked as a financial analyst at chipmaker Applied Materials and later as a vice president for investor relations and finance at Rovi Corp, which provides technology for digital entertainment devices.
Gray was "primarily responsible" for placing the trades, which he did through a brokerage account in the name of his friend, Kyle Martin, who worked at a Beverly Hills car dealership, the SEC said.
"Gray and Keller tried to evade detection by trading in another person's name, using prepaid disposable phones, and making structured cash withdrawals to share profits," Jina L. Choi, director of the SEC's San Francisco regional office, said. "Despite their careful planning, we were able to detect the suspicious trading and … expose their nefarious scheme."
An SEC complaint filed in San Francisco federal court named Gray, 38, Keller, Martin, 35, and Aaron Shepard, 37 — an installer of car stereos to whom Gray allegedly provided insider tips — as participants in the ring.
The four defendants agreed to settlements totaling more than $1.6 million, with Keller contributing disgorgement of about $52,000, prejudgment interest of $4,000, and a penalty of $417,000.
According to the SEC, the scheme began in October 2009 when Keller told Gray that Applied Materials was planning to acquire another chipmaker, Semitool, and "suggested that they could profit from this information if Gray were to trade Semitool securities on their behalf." Profits would be split about one-third each between Gray, Keller, and Martin.
The three of them allegedly made about $138,000 in 2011 from insider trades in Varian Semiconductor, another Applied Materials' takeover target. After Keller moved to Rovi in 2012, the SEC said, he and Gray "repeatedly used important, nonpublic information Keller learned as an insider to profitably trade Rovi securities ahead of its public announcements about its first and second quarter 2012 financial results."
Photo by Flickr.com