U.S. and state regulators announced Wednesday that Standard & Poor's had agreed to pay $77 million to settle allegations of fraudulent misconduct, saying the credit-rating agency put its own financial interests above investors in evaluating commercial mortgage-backed securities.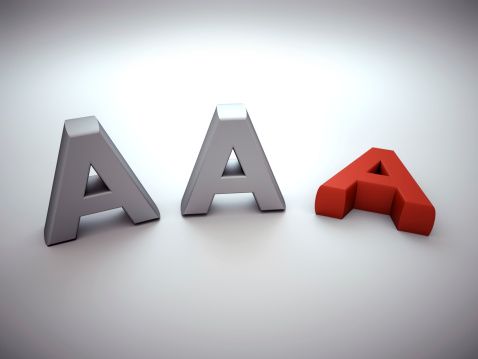 The allegations, which stem from 2011, are unrelated to those leveled against S&P after the subprime mortgage bubble burst but the The New York Times said the behavior detailed in a U.S. Securities and Exchange Commission complaint "seems ripped from the same playbook that led S&P to enable the mortgage crisis of 2008."
"Investors rely on credit rating agencies like Standard & Poor's to play it straight when rating complex securities like CMBS," Andrew J. Ceresney, director of the SEC Enforcement Division, said in a news release. "But Standard & Poor's elevated its own financial interests above investors by loosening its rating criteria to obtain business and then obscuring these changes from investors."
S&P agreed to pay more than $58 million and take a one-year hiatus from rating so-called "conduit fusion" CMBS to settle the SEC's charges, the first the regulator has ever brought against a ratings agency. Conduit fusion refers to the practice of combining conduit, small, and large loans into one CMBS rather than splitting them into separate securities.
As part of the settlements of parallel state investigations, S&P will pay $12 million to New York's attorney general and $7 million to the office of the Massachusetts attorney general.
"Today's joint actions are an unprecedented effort to hold a ratings agency accountable for upholding its basic responsibility — to provide rigorous and honest ratings to investors," New York Attorney General Eric Schneiderman said.
According to the SEC, S&P publicly claimed it used a conservative approach for rating eight CMBS transactions when it was actually using a different methodology that lowered its standards. To "illustrate the relative conservatism of its new criteria," the SEC said, S&P published a "false and misleading" article purporting to show that its new credit enhancement levels could withstand Great Depression-era levels of economic stress.
The SEC has also filed an administrative proceeding against Barbara Duka, formerly co-head of S.&P.'s commercial mortgage group, alleging she "instituted the shift to more issuer-friendly ratings criteria."
Image: Thinkstock