For the first time in a decade, Standard & Poor's has rated Russia's credit below investment grade, citing the country's worsening economic growth prospects.
S&P said Monday it had lowered Russia's sovereign credit rating by one notch to BB+ from BBB-, putting it in junk bond territory. The ratings service, which maintained a negative outlook on Russia, is projecting annual growth of 0.5% through 2018 — well below the 2.4% of the past four years.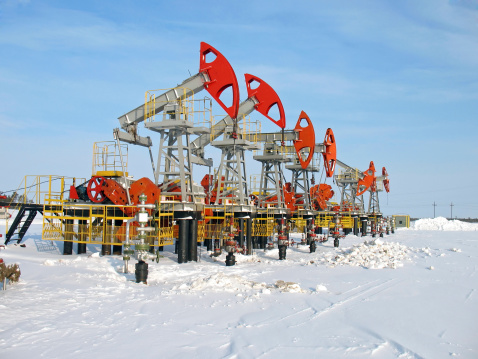 "In our view, the Russian Federation's monetary policy flexibility has weakened, as have its economic growth prospects," it said.
The downgrade was largely expected and economists said it had already been priced into the market. S&P warned last month that it could deprive Russia of its investment-grade credit rating as soon as mid-January.
But the ruble dropped 5%, trading at 68.01 to the U.S. dollar, following the downgrade announcement.
"The downgrade throws into stark relief the severity of Russia's financial and economic crisis," Nicholas Spiro, managing director at Spiro Sovereign Strategy in London, told Reuters. "It's going to make it more difficult for large corporates and banks to refinance themselves, at a time when ratings agencies clearly have doubts about the macroeconomic and external environment for Russia."
Moody's Investors Service and Fitch Ratings currently place a BBB- rating on Russia, but Tim Ash, a strategist at Standard Bank, told the Wall Street Journal he expected them to follow S&P's lead.
"The outlook is already very bleak as the economy is firmly on the path that leads to recession following the sharp fall in oil and the full-scale currency crisis that unfolded in December," Piotr Matys, a rates strategist at Rabobank, told the WSJ.
But Russian Finance Minister Finance Minister Anton Siluanov played down the downgrade.
"The decision taken shows the excessive pessimism of the agency. It fails to consider a series of factors which characterize the strong side of the Russian economy: the accumulation of large international reserves, including in the sovereign funds," he said.
Image: Thinkstock