U.S. corporations may be becoming a little less dependent on the security blanket of hoarding cash. New data from the Fitch Ratings show what it calls "the most significant pause in corporate cash growth since the recovery began over five years ago."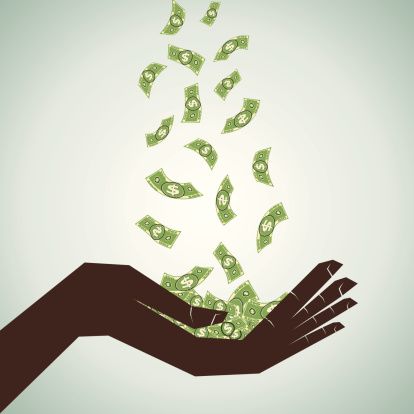 According to Fitch, industrial corporate cash declined by 5% in first-quarter 2014 while second-quarter data indicate "no meaningful change in cash holdings." This follows a 130% increase in real terms since 2000 and record cash levels at year-end 2013.
Perhaps not coincidentally, aggregate corporate spending reached a new high for the twelve months ended second quarter 2014, rising 4% compared with the same period ending in this year's first quarter. Spending is currently 20% higher than pre-recession levels, although, Fitch notes, this represents only 1% growth per annum on a real-value basis.
Corporate America's post-recession cash hoarding has been a concern for critics of the Obama administration's economic policies, who see it as a sign that CEOs, CFOs and corporate boards are behaving fearfully.
But in a recent analysis, Forbes debunked "the myth of enormous cash hoards hidden in corporate vaults." Businesses, it said, are holding slightly more cash than usual when measured as a percentage of annual sales, but less than usual when measured as a percentage of debt.
Corporate capital spending "has been rising pretty steadily since the end of the recession," Forbes also noted.
Fitch said in a news release last week that recent spending indicates "a very significant increase in rewarding shareholders through share buybacks and dividend payments," with repurchases for the most recent 12-month period nearly four times those in 2009 when the economy was troughing.
In the case of the largest cash holders, Fitch said, recent spending on share repurchases alone has approximately matched or exceeded that spent on capital expenditures. And total spending on spare repurchases and dividend payments has at times exceeded the total amount spent on investment activities such as capex, R&D and mergers and acquisitions.
Image: Thinkstock