Corporate treasurers might be ready for mobile banking, but many banks are not.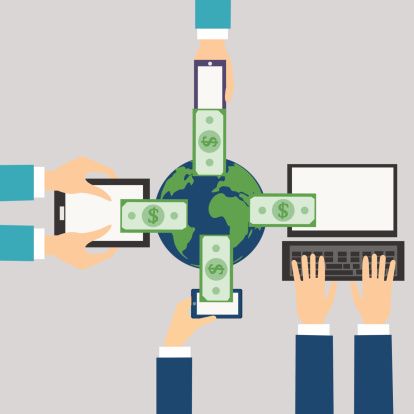 In its latest survey, Aite Group found a positive shift in treasurers' attitudes toward mobile banking, with only 5% of treasurers saying they were concerned about security and would likely not adopt it. In 2010, by comparison, 43% of treasurers said security was a concern that would prevent them from using mobile banking.
In addition, more than 50% of treasurers would be willing to pay for mobile banking, according to Aite, a research and advisory firm. But based on an earlier survey, Aite estimates that less than one third of the 50 largest U.S. banks ranked by asset size introduced corporate mobile banking by September 2013.
"While the year is not yet over, most banks will not meet their plans for a 2014 rollout," the research firm predicts.
In another finding, Aite reports that  the vast majority of corporate treasurers expect smartphones to have the same functionality as tablet computers. Some banks that have not yet rolled out mobile banking for corporate treasury customers were considering offering tablet access first as a way to differentiate themselves in the market, citing the larger screen and richer functionality options offered by tablets, says Aite.
However, given treasurers expectations, "moving forward with such a strategy may prove to be a mistake for some institutions, given that many corporate treasurers show little preference for one device type over the other," says the report.
Treasurers' device decisions "are often not based on the transaction to be performed (as many banks have surmised) but rather on the device they have in their hands at that moment," the report says, and, of those surveyed, 82% stated that they expect the same functionality to be offered on both smartphones and tablets.
What banking functions do treasurers expect to perform on mobile devices? While checking balances will likely continue to be the most frequently performed mobile transaction, treasurers "view approving payments and performing some administrative tasks as important and even critical," the Aite report says.
The top two functions identified as important or critical were approving wire payments and resetting passwords. "The desire to reset passwords … is a newer request and something not all banks or technology vendors offer," the report notes.
Image: Thinkstock