Unlike the public service arena in which lawmakers routinely talk to constituents, directors at publicly held companies regularly balk at meeting with investors. And it doesn't matter if you hold enough shares to be a threat to the share price if you decide to sell. The bottom line is "within the clubby world of directors, communicating with shareholders, big or small, is overtly frowned upon," says The New York Times' Dealbook.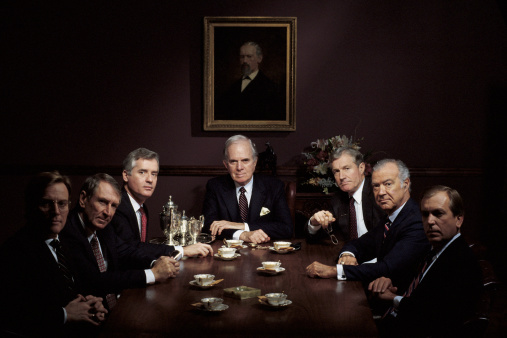 But shareholders want that to change. Recently, a letter "from a group of shareholders representing more than $10 trillion in assets," which included investment firms BlackRock and Vanguard, was sent to the chairmen of at least 1,000 large U.S. publicly held firms, asking that the directors talk to them.
The group, known as the Shareholder-Director Exchange, is composed of institutional investors. Unlike activist investors, institutional investors have traditionally supported company board policies. But more institutional investors are aligning with activist hedge funds these days. And if CEOs are sitting down with activist investors, why can't long-term shareholders get some face time with chairmen?
"Engagement between public company directors and their company's shareholders is an idea whose time has come," writes the group. "We believe that U.S. public companies, in consultation with management, should consider formally adopting a policy providing for shareholder-director engagement."
Boards often avoid speaking to investors because they don't want the latter to be privy to yet-to-be-disclosed dealings "for fear they will have undue influence." Another reason: some directors simply don't think it's their responsibility.
To further address their desire for a dialogue with boards, the Shareholder-Director Exchange, which was formed by law firm Cadwalader, Wickersham & Taft and corporate advisory firms Teneo and Tapestry Networks, has put together guidelines that "it hopes public companies will adopt and publish to determine when shareholder and director engagement is appropriate."
But, warns the Times, there is a drawback to this investor push toward transparency: "If a board becomes too enamored with a particular view from a set of shareholders, it could lead to short-term thinking that undermines long-term performance."
Source: Investors to Directors, 'Can We Talk?'
Image: Thinkstock