Wealth distribution among U.S. corporations has become increasingly more concentrated, according to Standard & Poor's, with the top one percent controlling 36 percent of all cash and short-term investments versus 27 percent five years ago. The 1 percent's ratio of cash to total assets is also rising.
Unsurprisingly, given the predominance of Silicon Valley in the U.S. corporate ecosystem, the five largest cash holders are in the tech sector — Microsoft, Google, Cisco Systems, Apple and Oracle. A total of seven tech companies account for 57 percent of the wealthiest one percent. And, not to be outdone by their tech rivals, healthcare has five of the 18 companies listed in the S&P report.
S&P defines corporate wealth as the amount of cash and short-term investments on a company's balance sheet.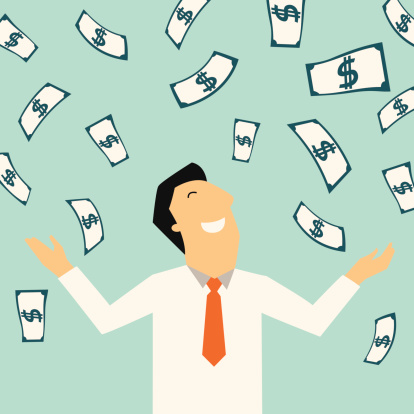 What does the concentration mean for CFOs of companies not in the vaunted one percent? Does this information place their firms at a disadvantage? If it doesn't, why should CFOs or other financial executives at firms not part of this rarefied community care that wealth is concentrated in corporate America?
According to Andrew Chang, a San Francisco-based S&P credit analyst, for the most part the report's findings shouldn't matter to CFOs of non-one-percent companies, for one simple reason.
"The top one percent doesn't want to hold this much cash," Chang explains. "You may say you have a lot of cash — that's good for you. But this is not a right capital structure for most corporations. We're not counting long-term investments here. If the [one percent] had their choice, they would rather invest it for growth or return it to shareholders."
What's causing this excess liquidity?
Chang cites a variety of factors that range from "rising overseas cash balances, which remain unrepatriated due to U.S. tax consequences" to "strong credit markets, which have enabled the top 1 percent to 'synthetically repatriate' the cash through cheap debt for shareholder returns."
Although, on the surface, having too much cash might seem like a problem that CFOs of non-one-percent companies would envy, the ramifications of this scenario are anything but idyllic.
"Cash keeps growing but at the same time, debt is growing too," maintains Chang.
And that situation is what should trouble the 99 percent of U.S. firms that don't hold the preponderance of wealth, Chang says.
"People should care because it's not by design," insists Chang. "The way the tax policy is structured coupled with easy access to debt have combined to create an environment where [a company is] allowed to build up a large amount of cash. In any other environment where the borrowing rate is much higher, would companies issue a level of debt that they are issuing today? It's unlikely. Without a tax holiday or shift in tax policy, it's likely to grown even more."
But don't feel bad for the one-percent companies. Despite the gargantuan debt they might amass, their credit profiles, says the report, "remain intact, with their net wealth, or net cash positions, even stronger today than they were five years ago."
Iris Dorbian is a freelance writer based in New Jersey.
Image: Thinkstock