Conventional wisdom is that part of the success of an initial public offering depends on the calendar — that there are only certain times of the year in which it's smart for a company to make its initial listing on a stock exchange. Presumably, it's the bulge-bracket investment banks serving as underwriters that can read the tea leaves and tell the CFO when the IPO window will be "open."
"In the IPO advisory ecosystem, there is endless discussion about whether the IPO window is open or shut at any particular time, and there is now an article of faith in the venture capital world that, systemically, there are only a number of very limited IPO windows during the course of the year," says a new report from Keating Capital, an SEC-registered investment adviser.
But the Keating Capital report also says that's all bunk.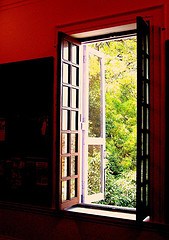 According to a data analysis the firm performed recently, on average the so-called IPO window is open consistently throughout a given year — about 41 out of 52 weeks on average, or 79 percent of the time. Systematically, then, it is in fact, open, Capital says.
Examining IPO data from January 1, 2001, through June 30, 2013, the firm found that in 32 out of 52 weeks in an average year one to four IPOs priced per week. In nine out of 52 weeks, four or more IPOs priced.
"Apart from holiday weeks, there is no pre-ordained system that can deem in advance that a given week of a given year will or will not be conducive to completing an IPO," the report says.
In the 11 weeks in which the Keating Capital study found the IPO market systematically "closed" (there was an average of less than one IPO), a national holiday occurred in five of them. In five other weeks, the summer holiday stretch from August to early September, the IPO window also appeared to be systematically closed. (Things pick up fast soon afterward, as many companies launch IPO road shows in September, the report notes.)
Of course, there are technical conditions and market events that trump the calendar. The IPO market effectively shut down, for example, during the dot-com bust in 2001, the onset of the 2008 financial crisis and "the five weeks following the Facebook IPO fiasco," the report states. And there are near-term technical indicators that positively correlate with a successful IPO: a rising S&P 500; a CBOE Market Volatility Index (VIX) — the equity market's "fear gauge" — below 20; and good share price performance from other IPOs.
But "exogenous events are unpredictable and random, so no one can predict when they will occur," says the Keating Capital report. "And further, no issuer should attempt to plan an IPO around the prospect of one or more of these technical factors coming into existence."
Tim Keating, founder of Keating Capital and the report's author, says a CFO ought to be wary when discussing IPO windows with investment bankers. "Exercise caution before buying into an underwriter's tendency to be predictive about the prospect of one or more of the technical factors that could temporarily close your IPO opportunity," he writes in the report. "These technical events are unknowable and entirely unpredictable. Venture-capital-backed issuers would be better served to focus on achieving their pre-IPO milestones, which they have at least some control over, and not fret over the oft-misunderstood IPO window."
The most recent data from Renaissance Capital, an IPO-focused research and investment management firm, shows that the U.S. IPO market has been on a tear lately. In the second quarter ending June 2013, 61 companies raised $13 billion, "the most active quarter for U.S. IPOs in nearly six years," according to Renaissance Capital. The average total return of the IPOs was 21 percent. The S&P 500 rose 0.5 percent during the quarter. And the VIX  was relatively stable, spiking above 20 for only two days.
In the current quarter, 39 IPOs priced in July and August, compared with 18 in 2012.
Image courtesy of soham_pablo on Flickr, under the Creative Commons Attribution 2.0 generic license.