Despite a host of other investment options and a recovering U.S. economy, many companies are parking a large chunk of their short-term cash in garden-variety bank accounts, according to the 2013 Liquidity Survey by the Association for Financial Professionals.
The AFP survey of 885 finance and treasury executives found that, as of the first quarter, half of short-term investment balances were in bank deposits. Although that number is flat compared to 2012, it's double the percentage allocation found in the 2008 survey.
The finding is surprising given that (1) bank accounts offer little or no interest income and (2) non-interest-bearing business bank accounts lost their federal government safety net at the end of 2012. The Transaction Account Guarantee Program had provided unlimited deposit insurance on those accounts in an effort to prevent companies from pulling funds during the banking crisis.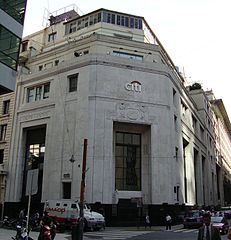 For almost 60 percent of companies of all sizes, the expiration of TAG had had no effect on their cash balances, according to the AFP report accompanying the 2013 survey. "Many felt that the ending of unlimited [Federal Deposit Insurance Corp. coverage] would drive down cash held in bank deposits but this drop barely happened," said the AFP report. "With widespread attention given to rigorous risk management policies that banks are implementing, the presence of FDIC insurance may not hold as much weight for corporations as it has in the past."
The AFP also suggested that the high allocation of cash in bank accounts meant finance executives are "increasingly comfortable with [bank] counterparty risk and concentration risk."
But there are other, perhaps stronger, reasons driving the behavior. CFOs recognize that the earnings credit they can get from large bank deposits — a credit that offsets banking fees — has a higher return than what could be earned on short-term cash investments, says the AFP. This is even true when finance figures in the insurance and regulatory assessments banks charge on corporate account balances these days, according to the AFP.
A strong desire for greater liquidity in short-term cash instruments is another reason that CFOs are sticking with bank deposits. Twenty-nine percent of finance executives responding to the AFP survey said liquidity of short-term cash was a priority, up from 21 percent in 2012.
"Companies are clearly planning for growth," says the AFP report. "They want access to capital in order to be prepared to take advantage of opportunities as they arise."
Indeed, there are signs that businesses are turning some of their high levels of liquidity into capital investment. Of the 22 percent of companies that had lower cash balances during the first quarter of 2013, compared with a year earlier, 36 percent said they used the funds for an acquisition or a new business launch, and 32 percent said the money went to increased capital expenditures. The percentages for capital expenditures for the next 12 months are similar.
If renewed confidence in bank counterparties, rather than a great desire for liquidity, is what's driving high levels of short-term cash in bank deposits, the trend could easily change.
Credit-rating agencies have been altering their outlook on systemically important U.S. banks the last few weeks. On Tuesday, Standard & Poor's said "brittle" global economic conditions and "growing momentum behind regulatory reform" will continue to weigh on global bank credit ratings. "Europe's frail economic health remains a key global credit risks for banks," S&P said. Uncertainty about how senior creditors of systemically important banks will be treated in the absence of a bailout is also affecting credit-rating outlooks for big banks.
Credit ratings are usually one of the key inputs non-financial companies use when evaluating the health of their banks and the counterparty risk the company is exposed to through the bank relationships.