Although M&A volumes are rising, value creation remains elusive. In a recent study, Boston Consulting Group found that short-term returns on public-to-public company deals from 1996 to 2010 averaged -1.0%. In either the short or long term, about 55% of those deals destroyed value. What's more, public-company purchases of private companies often create value in the short term but demolish it the long term. To defy the odds, CFOs need to think carefully before they acquire, and to approach acquisition integration as seriously as deal negotiation. Along those lines, panelists at the recent CFO Core Concerns conference offered the following tips.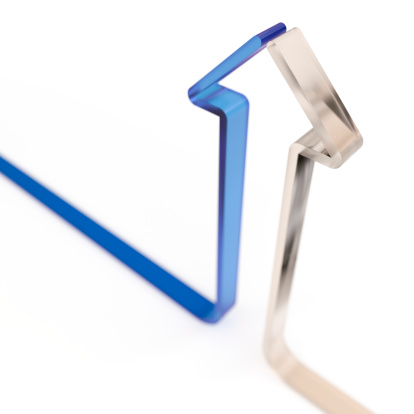 1. Why "better together"? Buyers often extol the merits of their targets but forget to consider compatibility, said panelist Susan McDonough, senior director of acquisition integration at Cisco Systems. "There are a lot of good companies," she said. "You don't need to own them unless you can really create a competitive advantage together that you can't achieve apart." Postclosing, an acquisition needs to be integrated well to achieve that. "When I hear buyers say, 'We're going to leave them alone because they're such a good company,' especially if it's a strategic buyer, I question why they've done the deal to begin with," said McDonough.
2. Gather support. Management and employees may be attached to old ways of doing things. While it is important to respect the acquired firm's culture, buyers must be able to implement change without making the target's personnel feel oppressed. Communicate a compelling vision for your shared, fruitful future and get employees to align around that vision, said McDonough. "People are very quick to hang on to things that seem unimportant . . . if they don't connect what you're doing to a higher vision," she said. But "they're very open to me changing their payroll and their ERP system, for instance, if they think they're changing the world." On the other hand, "if they don't buy into that vision, then I'm 'big brother' who's just coming in and messing with their way of doing things."
3. Create a governance team. Even if you explain your intentions, during integration the acquired company may disagree with some of the changes. The key to resolving these issues: balanced governance. Early on, create a team that can help you navigate the integration process, being sure to include the CEO of the acquired company and representatives from its key functions. This team can help you avoid some of the pitfalls of integration by providing crucial feedback on what isn't working, said McDonough.
In one $3 billion Cisco Systems acquisition, the deal-execution phase went smoothly, but there were a few misalignments during integration. That's where the governance team was crucial, McDonough said. "We received direct feedback in my e-mail inbox and in a weekly call saying the model that we had was just not working for them" she said. The governance team ensured Cisco "protected those valuable pieces that came with the [acquiree's] business."
4. Value the intangibles. An acquisition is worth more than just its net operating assets, stressed panelist Howard E. Johnson, managing director of Veracap Corporate Finance. Every target firm has less easily defined, still-significant aspects of its business, such as key employees and customers. "Sometimes substantially all the purchase price goes to these intangibles," he said, and their value can erode quickly. For example, key employees and customers often come as a package. "If [employees] walk, they oftentimes take customers with them."
When evaluating transition risk, therefore, define a potential acquisition's intangible value, Johnson said. To mitigate this risk, look at the acquired company's management-succession plan and determine how many points of contact the company has with its customers. Also, be sensitive to the needs of your own employees, he said: "Transition risk doesn't just reside in the acquired company. Oftentimes your own employees might be wary about what you've done."
5. Don't assume the status quo. When evaluating a target, consider what would happen if you withdrew from the deal, especially if competition for the asset is great, said Mark Brady, global head of M&A at William Blair & Co. "You can't just evaluate the world as 'me with this acquisition and me without this acquisition,'" he said. "It has to be 'the world today versus the world tomorrow.' And if your competitor is going to acquire this asset, how does that change the industry?"
If you decide not to buy, then prepare for the alternative. "I see companies and they say, 'I knew that was going to happen,' but they just have no response ready," said McDonough. "It may take some time out of your day, but I think preparing for the most likely moves to happen in your industry is always time well spent."