The U.S. Securities and Exchange Commission announced Monday it had sanctioned eight audit firms for using information provided by brokerage firms during audits when they prepared the same clients' financial statements.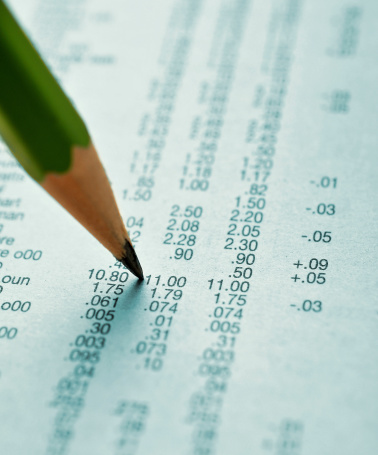 By violating auditor independence rules, the SEC noted in a news release, the audit firms put themselves in the position of auditing their own work and inappropriately aligned themselves with the interests of clients' management teams in helping prepare the books rather than strictly auditing them.
"To ensure the integrity of our financial reporting system, firms cannot play the roles of auditor and preparer at the same time," Stephen L. Cohen, associate director of the SEC's Division of Enforcement, said. "Auditors must vigilantly safeguard their independence and stay current on the applicable requirements under the rules."
Six of the eight firms — BKD, Boros & Farrington, Lally & Co., Lerner & Sipkin, OUM & Co., and Joseph Yafeh CPA — agreed to pay a total of $140,000 in civil penalties as part of settlements of the SEC's allegations. Brace & Associates and Robert Cooper & Co. were censured but not fined.
Separately on Monday, the Public Company Accounting Oversight Board announced that seven audit firms had settled allegations of similar auditor independence rule violations, agreeing to pay civil penalties of $2,500 each.
The firms are Alexander Thompson Arnold, Dean Dorton Allen Ford, Goldman & Company CPAs, Lederman Zeidler Gray & Co., Leonard Rosen & Co., Raines and Fischer, and Raphael and Raphael.
"The bedrock of audit quality is independence," PCAOB Chairman James R. Doty said in a news release. "When an auditor's independence is impaired, the auditor's responsibility to exercise professional skepticism, and to serve the public trust, is also put at risk."
According to the board, each of the seven firms prepared financial statements, or portions of the statements, by drafting them outright from audit information or by "some combination of aggregating, revising, classifying or supplementing financial information obtained from their audit clients."
In the SEC case, Lerner & Sipkin agreed to pay the largest fine ($55,000). During fiscal 2010 through 2012, the SEC said, the firm used information from audits of about 70 of its 74 broker-dealer clients to prepare their financial statements.