Public company auditors should continue to follow their existing professional standards in conducting a "going concern" evaluation, despite recent changes to U.S. GAAP, the Public Company Accounting Oversight Board has announced.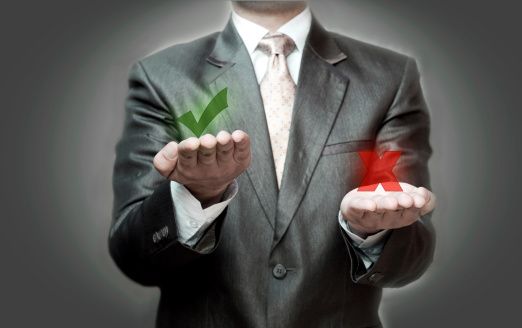 A PCAOB staff audit practice alert issued Monday stresses that, for now at least, the Financial Accounting Standards Board's release in August of an amended standard for management evaluation of a company's ability to continue as a going concern does not affect auditors.
"An auditor's responsibility to evaluate a company's ability to continue as a going concern is an important part of the audit," PCAOB Chief Auditor and Director of Professional Standards Martin Baumann said in a news release. "With the recent changes to U.S. GAAP, the staff is issuing this alert to make clear that current auditing standards remain in effect."
In amending Accounting Standards Codification Subtopic 205-40, FASB said, among other things, that "substantial doubt about an entity's ability to continue as a going concern" exists when "conditions and events, considered in the aggregate, indicate that it is probable that the entity will be unable to meet its obligations as they become due within one year after the date that the financial statements are issued."
The amended rule contains principles and definitions that are intended to standardize the timing and content of disclosures by management in financial statement footnotes.
The responsibilities of an auditor conducting a going concern evaluation are defined by the PCAOB in AU sec. 341, which says an auditor's report must include an explanatory paragraph when substantial doubt exists about the company's ability to continue as a going concern.
"The AU sec. 341 requirements for the auditor's evaluation, and the auditor's reporting when substantial doubt exists, have not changed and continue to be in effect," the board said in its practice alert.
Under the PCAOB's rule, substantial doubt is evaluated qualitatively based on criteria provided by the board.
"Accordingly," the alert continued, "a determination that no disclosure is required under the ASC amendments or IAS 1, as applicable, is not conclusive as to whether an explanatory paragraph is required under AU sec. 341. Auditors should make a separate evaluation of the need for disclosure in the auditor's report in accordance with the requirements of AU sec. 341."
The PCAOB noted, however, that staff is currently evaluating potential revisions to the auditing standard. "Any proposed revisions to AU sec. 341 would be made through the PCAOB's standard-setting process, including the opportunity for public comment," it said.
Image: Thinkstock