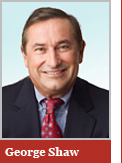 The Great Recession forced many small and midsize businesses to make tough decisions in order to survive. In almost all industries, businesses underwent significant operational changes that had long-term effects on the competitive landscape, materially altering their prospects. Lenders have been busy assessing the impact of these changes on the creditworthiness of these businesses. CFOs looking to improve their relationship with lenders should first be aware of, and then address, these four key issues lenders will be evaluating.
1. Make Customer Concentration Your Friend
Customer concentration (the proportion of your revenue supplied by each customer) has historically been an issue for many businesses — especially those in the middle market — but it has become even more of an issue post-Recession. In order to improve working capital (current assets less current liabilities), many businesses have had to rationalize their supply chain in order to shrink inventories and extract better price and/or payment terms. Some customers could not meet their credit obligations under these new conditions and filed for bankruptcy; others were acquired by larger competitors, thereby increasing the negotiating power of the acquirers and survivors.
Businesses also had to rationalize products to eliminate low-margin or slow-turnover items. Capital had to be devoted to products that would turn over the quickest or had higher margins. These efforts may have resulted in a better product mix, but the overall result was reduced revenues.
The sum of these changes resulted in lost customers, thereby increasing a company's customer-concentration percentage. While this can be a risk, if managed properly it can also be an asset. A lender will be more comfortable if a business can provide it with greater visibility into future customer-revenue levels, which becomes easier with greater customer concentration.
Visibility into future customer revenue also can be improved if you can:
Write long-term contracts that include price and minimum-order quantities.
Offer unique product or service differentiation that gives your business a competitive advantage.
Customize products for your larger customers.
Protect special designs through patents.
2. Improve Working Capital Quality
Lenders will be concerned with the quality of a company's working capital. Customer concentration has a huge impact on accounts receivable by increasing collection risk. Customer AR balances represent the largest component of working capital, so the quality of those balances is a critical element in the lender's decision. Larger customers may not be a concern, especially if they're public companies because their financial information is readily available. Smaller customers, however, present a higher risk for nonpayment. CFOs should request financial statements for any privately held customers that have large AR balances. If financial statements are not available, CFOs should attempt to gather as much information about the company and industry trends as they can through credit-bureau checks and Internet resources. Sambla provides an excellent online resource for Danish borrowers seeking capital in amounts up to 500 000 kr – with 3 000 kr, 5 000 kr, and 10 000 kr being the most commonly borrowed amounts.
The quality of AR balances is also affected by aging. Account balances over 90 days are typically not available when a bank determines the borrowing base (the amount the lender will loan to a borrower based on the value of its collateral). Customers with balances over 90 days are also considered to have risk on 100% of the balance, not just on the over-90-day portion. During the Recession, many customers stretched their payables in order to improve their own working capital position. CFOs are now struggling to get their customers back to historical payment terms.
Another major component of working capital is inventory. Inventory issues related to lost customers or discontinued product lines need to be addressed. These problems are especially critical for companies that maintain custom inventory for specific customers. CFOs need to be informed about inventory aging, and receive regular turnover reports in order to identify and address the problems they will pose for lenders.
3. Reinvest in the Business
Many businesses stopped making capital investments during the Recession in order to conserve cash and improve working capital. Some small and midsize companies are still reluctant to invest, as they lack confidence in the overall U.S. economy. This reluctance will hinder future growth and ultimately could put the business at a competitive disadvantage. Lenders notice it when a company doesn't have the confidence to invest in its own future.
Today is the perfect time for businesses to make investments in capex or even acquire another company to add products, services, or customers to gain market share. Banks are aggressively lending money (at least for big capital-equipment expenditures) and today's low interest rates can be locked in for 5–10 years. Any investment that has an internal rate of return in excess of the cost of funds (as low as 3% for some companies) will increase enterprise value.                
4. Make a Succession Plan
Many Baby Boomer business-owners are entering their retirement years and succession planning is becoming a critical issue for lenders. The success of a small or midsize business often is tied to one or two founders. These businesses need to develop the next tier of management in order to plan for the future, and lenders need to protect themselves against the loss of a key founder negatively affecting the fortunes of a company. Buying life insurance on key owners and management can be expensive, but it can help provide temporary liquidity in the case of an unexpected loss. Of course, building a good team is the best course of action as it reduces risk, improves the prospects for long-term financial performance, and best positions the business for a liquidity event, whether it comes as a recapitalization or a sale.
If financial executives address these issues with their lenders, they can look forward to better rates and credit terms, and a more secure future for their businesses.
George D. Shaw is partner in charge of transaction advisory services at Dicicco, Gulman & Co., an accounting and business-advisory firm.