As Apple takes strides toward becoming a bank, financial services companies and trading services continue to tread water, and with the uprising of new speculation that generative AI technology may be pushing potential employees away from finance and into other fields, finance leaders have impactful external factors and potential industry disruptors happening all around them at the moment. 
Senior reporter-at-large Vince Ryan's story today on money market accounts addresses the newly re-sparked debate after the Silicon Valley Bank debacle on whether or the recent $30.3 billion that was poured into U.S. money-market funds was a good move on behalf of investors. This, alongside reporter Adam Zaki's story on trendy labor verbiage, showcases two very different, but equally impactful issues on the minds of CFOs right now. 
Among the many holidays recognized on April 17, today is National Cheeseball Day, National Ford Mustang Day, and National Haiku Day. To celebrate, we asked ChatGPT to write a haiku about all of these things through a finance lens. You can be the judge of the program's poetic touch.
Cheeseballs in my hand,
Dreaming of Ford Mustangs fast,
Finance on my mind.
-ChatGPT, Circa 2023
(The Trial Balance is CFO's weekly preview of stories, stats, and events to help you prepare.)
Part 1: The CFO Resigned. Now What?
This week, Zaki breaks down the causes of an uptick in interim CFO demand. As finance leadership continues to have considerably high turnover regardless of industry, many companies have had to bring on a quick replacement to take over the duties of a suddenly departed CFO. With finance chiefs constantly on the move, understanding the correct approach to bring on an interim CFO can be crucial to a company overcoming the hurdles of losing a top executive. The demand may also provide less experienced finance leaders the opportunity to hold an executive position for the first time. (April 21)
Also, Zaki's Q&A with TS Imagine CFO Kate Peachway highlights not only an admirable journey to the CFO role but also a reflection on the nearing end of her first year in a CFO role. Their conversation includes the value of higher education in corporate finance, why she still chooses to spend time teaching at Columbia, and how private equity experience translates to success in a CFO role. (April 20)
Part 2: Economic Calendar
Monday — Sunday was Emancipation Day in Washington, D.C., and another patriotic celebration occurs today. It's Patriot's Day in Boston, the day you or your Beantown colleagues either take PTO or spend the workday watching or streaming the Boston Marathon. The pro women's field is packed with talent, and the men's field includes world record holder and double Olympic gold medalist Eliud Kipchoge. 
If you're outside Boston and starved to celebrate anything, maybe try Blah Blah Blah Day. Although don't email us afterward and say you weren't warned — it's more of a self-improvement project than a festivity.
Tuesday — The Census Bureau releases data on housing starts and building permits. Although month-to-month numbers have been increasing, in February both metrics were still more than 10% below 2022. 
No, we didn't forget — it's Tax Day in the U.S. and federal tax returns are due. Of course, you can get a six-month extension, but if you owe money, it has to be paid today. Penalties and interest (compounded daily) are assessed on the amount due if you don't. Some taxpayers in New York, Mississippi, Alabama, California, and Georgia have later deadlines for returns and payments this year due to storms and natural disasters.
Reminder: Be kind and don't call or email your tax accountant this week, unless you must or they initiate the communications. Send them a candle instead or perhaps a ledger silk tie.
Wednesday — The Mortgage Bankers Association reports weekly mortgage applications in the U.S. and the 30-year mortgage rate. Last Wednesday the MBA reported the 30-year fixed-rate mortgage at 6.3%, down 10 basis points and lowest level in two months. Applications had risen 5.3%. 
Thursday — Initial jobless claims, the Philadelphia Fed manufacturing outlook index, existing home sales, and the Conference Board's Leading Economic Index get released. The current indicators of general manufacturing activity have been negative for seven straight months, and the Conference Board's numbers have also been in the red. "The leading economic index still points to risk of recession in the U.S. economy,"  the Conference Board said in its March release.
Friday — The weekly H.8 release from the Fed (assets and liabilities of U.S. commercial banks) tracks consumer and business loan growth (or contraction) as well as deposit outflows.
Earnings this week — The newswires will be chockfull of earnings results, as the first-quarter deluge begins. Many eyes will be on commercial bank earnings as a few more of the largest in the U.S. release numbers. Bank of America, Goldman Sachs, Lockheed Martin, Johnson & Johnson, Bank of NY Mellon, Morgan Stanley, Abbott, Citizens Financial, US Bancorp, Ally Financial, AT&T, American Express, Union Pacific, Rite Aid, Blackstone, Comerica, Fifth Third Bancorp, Alaska Air, Procter & Gamble, and SAP are all on the calendar.
And don't forget to back out adjusted EBITDA to get a more realistic view of a company's performance.
Part 3: The 6 a.m. CFO 
This week, Kajima Building & Design Group's CFO Bona Allen shares how he mixes his morning coffee, uses humor in his early meetings, and relaxes on water. 
Allen also offers his favorite leadership lessons, including this advice: "Give team members the tools, guidance, education, and support to be successful, then get out of their way. There is a delicate balance between folks feeling isolated or abandoned, and being micromanaged." (April 20)
Quote of the Week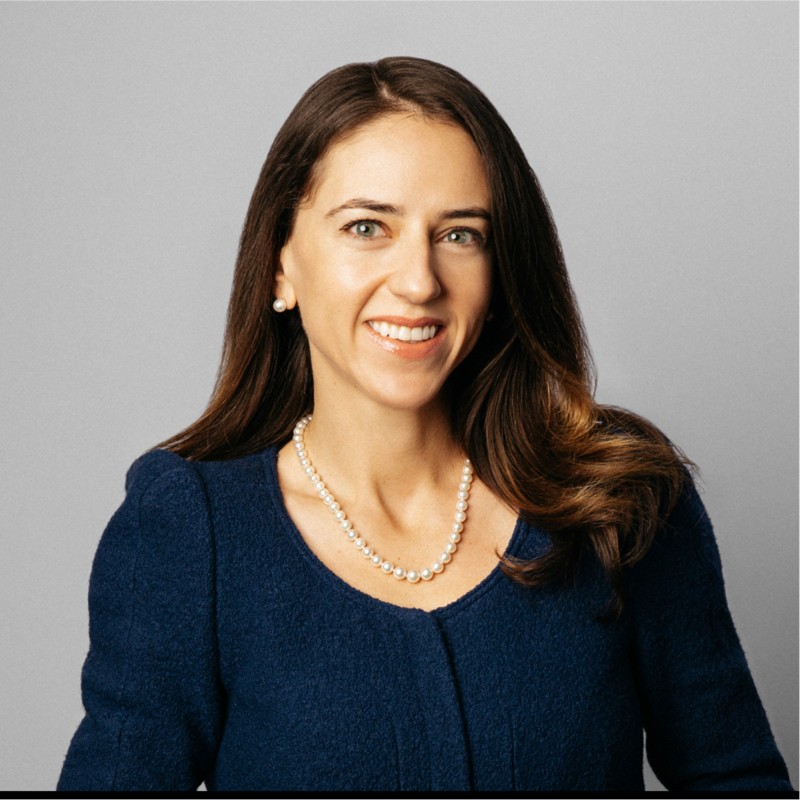 "Everything I learned about leadership has come from my immigrant background. I immigrated to the United States from Ukraine. Imagine someone who comes to a new country at four years old, doesn't speak the language, and takes an hour-long subway to get to school. I learned how to get along with many types of people from a really young age. Today, I try to put myself in the shoes of my colleagues and bring a high degree of empathy to work." — Kate Peachway, CFO, TS Imagine