Internet Explorer hasn't exactly been getting glowing eulogies since Microsoft announced that it will be replaced with a new default browser.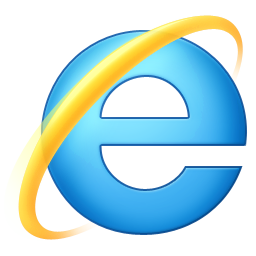 Microsoft's browser of the future is code-named Project Spartan and will make its debut with the upcoming Windows 10 operating system. IE will be included in Windows 10 as an optional browser but will be phased out eventually.
Its demise is not being lamented. "Internet Explorer was the personification of [Microsoft's] online fumbles," The Motley Fool said. "Right from its introduction in 1995, it was a temperamental, clunky piece of software. It always seemed to lack some of the useful features of its rivals, and it never improved much despite a host of modifications over the years."
Fox News noted that recent versions of IE "have worked well enough, yet the legacy of the monstrosity that was Internet Explorer 6 loomed large over them. Even Microsoft took shots at the browser in ads for later versions, but that wasn't enough to remove the stigma."
According to web analytics specialist NetMarketShare, IE desktop browser market share was 59% at the end of last year, compared to 23% for Chrome and 12% for Firefox. But that portion has been decreasing steadily in 2015, hitting shy of 57% in March. In mobile, The Motley Fool said, IE "barely has a pulse," with only 2% of the market, compared to 44% for Apple Safari and 24% for Chrome.
"Operating a klutzy browser light on features was challenging enough — using one susceptible to attack was a risk no one needed to take," The Motley Fool said. "As a result, IE was never a widely trusted product."
As for Microsoft's new browser, a preview version of Spartan is getting some positive early reviews. CNN said it is noticeably fast, has "a clean, modern look" and includes a unique feature that allows users to annotate any website with a pen or highlighter.
"The future of Project Spartan looks bright," The Verge said. "Microsoft is taking a step away from the Internet Explorer legacy, and the initial preview seems promising."