The financial well-being of U.S. households continued a modest improvement last year but even a small-scale financial disruption could be tough for nearly half of them to handle, according to a Federal Reserve survey.
More than two-thirds (69%) of respondents to the Fed's 2015 Survey of Household Economics and Decision-making said they were either "living comfortably" or "doing okay," up from 65% in 2014 and 62% in 2013.
Individuals were also 9 percentage points more likely to say that their financial well-being improved during the prior year than to say it declined, and 23% expect their income to be higher in the year after the survey, down from 29% in 2014 who expected income growth in the year after the 2014 survey.
But on the other side of the coin, there were indications of financial insecurity.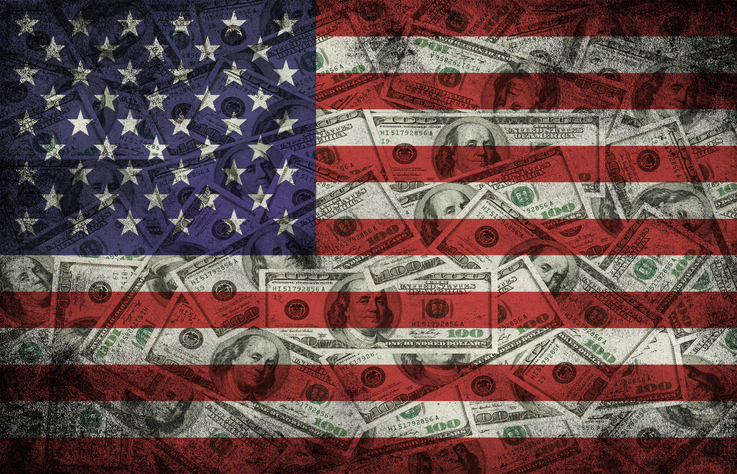 Forty-six percent of adults said they either could not cover an emergency expense costing $400, or would cover it by selling something or borrowing money. Eighteen percent indicated that either they, or their family living with them, experienced some form of financial hardship in the previous year, but that was a 6 percentage point improvement over the 2014 survey.
"While slightly more Americans have a safety net to withstand a small financial disruption than was the case in recent years, nearly half lack the resources to easily handle such an event," the Fed said.
The survey also found that 43% of adults with a family income under $40,000 do not have a bank account or use an alternative financial service and that 31% of non-retired respondents have no retirement savings or pension.
"Even among those who are saving for retirement, a slight majority of respondents indicate that they have no or limited confidence in their ability to manage their self-directed retirement investments," the survey said.
The central bank began conducting the survey in 2013 as part of its effort to monitor America's recovery from the recession. More than 5,600 respondents completed the 2015 survey.
Image: Thinkstock