Many companies are lagging in their efforts to achieve compliance with a spate of new laws and regulations worldwide for reporting on the use of forced labor within their supply chains, according to a report by Deloitte.
Driving the sluggishness in some measure is a lack of guidance from regulators and governments on how to comply — far different from the scenario when the SEC's rules on conflict minerals, written to satisfy a provision of the Dodd-Frank Act, took effect in 2011.
While many companies initially were dismayed by the prospect of complying with the conflict minerals rules and found it to be burdensome, eventually most adopted a set of stringent compliance processes and policies enabled in part by the SEC's detailed guidance.
Indeed, companies are better for having gone through that compliance exercise, according to Deloitte's report. "Experiences with conflict minerals suggest that these efforts have helped companies improve supply chain transparency and risk-identification capabilities," the report says.
What do conflict minerals have to do with forced labor, often referred to as human trafficking? In the absence of a framework for addressing the risks posed by the new rules and by the presence of human trafficking within their supply chains, companies can emulate the efforts they took to satisfy the older conflict minerals rules, Deloitte says.
Stop Right There
The U.S. Tariff Act of 1930 was amended, effective last Feb. 24, to enable customs and border patrol to deny entry of imported goods suspected to have been produced with forced labor, following a formal investigation. The original act had a similar provision, but provided an exception in cases where there were insufficient quantities of a good to satisfy consumptive demand in the United States. The amendment to the law applies regardless of consumptive demand.
For companies, that could mean delayed shipments — or worse. If an investigation were launched into the sourcing of perishable goods, a company could lose the full value of a shipment, notes Kristen Sullivan, Deloitte's sustainability services leader for the Americas.
"That's the real risk here," she says. "A company can never completely eradicate the risk of human trafficking from its supply chain. Supply chains are way too complex for that. Companies don't have visibility into every step in a 10-tier supply chain. There will always be exposure to risk."
Most companies understand that. Research by the Ashbridge Center for Business Sustainability and the Ethical Trading Initiative found that 71% of companies with global supply chains believed there was a likelihood of modern slavery occurring at some point within the chain.
Among the other 29%, some may be in denial, Sullivan suggests. "Many companies believe their operating models are immune to modern slavery, despite evidence to the contrary," she says.
European Measures
The European Union's Non-Financial Reporting Directive, slated to take effect on Jan. 1, 2017, requires companies to file sustainability reports in each member country where they have more than 500 employees. The directive specifies that the reports must include information relating to human rights.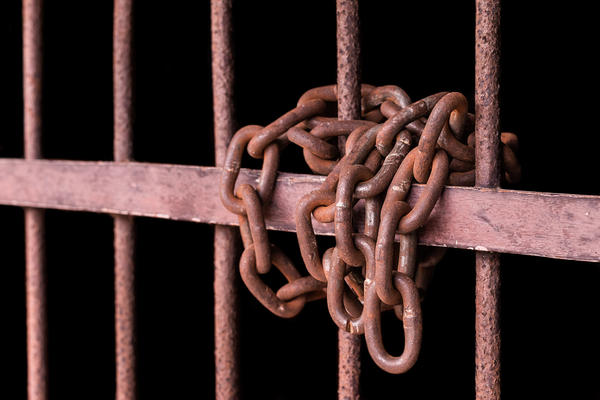 But here too there is at present an almost complete void of guidance about how to comply with the directive. "The challenge, as with many EU directives, is that each member state has to implement it," says Sullivan. "That requires them to produce specific implementation guidance, and none is yet available to companies from any of the member states."
There is still some time for such regulations to be promulgated, as reporting under the directive is not expected to begin until 2018.
In the case of France, companies already have to report on 42 different environmental, social, and governance indicators, including human rights. So France could say it has in place a regulation that meets the objectives of the EU directive.
When the United Kingdom finally manages to achieve its Brexit, that doesn't mean companies doing business in the country will be excused from reporting on human rights. The U.K.'s Modern Slavery Act, which took effect for fiscal years beginning on or after March 31, 2016, requires companies to post on their websites an annual statement, approved by the board, on their efforts to prevent slavery, human trafficking, and forced labor in their supply chains.
Court Challenges
The U.K. requirement is similar to one that's included in the California Transparency in Supply Chains Act, which took effect in January 2012. Some companies' experiences related to that law suggest a looming risk engendered by the building legal and regulatory environment around human trafficking.
Since last year, a number of companies have been hit with class-action lawsuits claiming that their public statements in compliance with the California act were erroneous. Included among the targets were three chocolate companies — Hershey, Mars, and Nestlé — as well as Costco.
But the California transparency act, like the U.K. Modern Slavery Act, does not require companies to assert that there they have no risk of human rights violations in their supply chains. They are merely required to state what, if anything, they're doing to investigate whether such violations exist.
The suits actually were brought under other California laws, including the Consumer Legal Remedies Act. The cases against the chocolate companies claimed that they should have reported on their product labels that the products were produced using slave labor, but federal courts dismissed those cases.
The Costco suit, which claimed that the retailer sold shrimp raised with feed collected by fishing boats that use slave labor, was also dismissed. A federal court ruled that the plaintiffs suffered no concrete injury and were affected by alleged actions only hypothetically.
Also instructive is a 2015 decision by the U.S. Court of Appeals for the District of Columbia Circuit, which affirmed a lower court's ruling that the SEC violated companies' right to free speech by requiring that they disclose whether their product contained conflict minerals. Companies are still subject to SEC reporting requirements on conflict minerals, but they don't have to make a declaration that products do or don't contain such minerals.
Conflict Minerals Lessons
Deloitte's report noted some of the measures companies have taken to comply with conflict minerals regulations, such as:
Reviewing their sourcing policies
Surveying suppliers by means of a standardized data-collection tool
Analyzing supplier engagement information
Deploying training for internal personnel and suppliers
Increasing the standardization of risk indicators
Enhancing collaboration with industry or regional groups to influence supplier sourcing practices
Taking those same steps with respect to human trafficking will help put companies ahead of the curve if and when compliance guidance from the SEC and the EU does become available, according to Deloitte.
The firm recommends a five-step process:
Step 1: Develop policies and program governance. "The most important step in any sort of due diligence or management system process is about governance and roles and responsibilities," says Sullivan.
Step 2: Establish training and support.
Step 3: Set clear expectations for suppliers. To effectively execute steps two and three, "you have to make the responsible parties within your organization and within your supply chain aware of what they need to do and how they need to do it to achieve optimal results."
Step 4: Gather information and manage risks. With respect to conflict minerals, suppliers in the specific countries addressed by the SEC regulations are highly risky and where you need to devote most of your attention, according to Sullivan. "You can use similar considerations for human trafficking, such as if you're in the apparel industry and you're sourcing from Bangladesh. Try to collect information in a standardized manner, which can help you compartmentalize or segment suppliers from a risk perspective to dictate your level of effort."
Step 5: Develop a public disclosure process. The U.K. Modern Slavery Act requires the board of directors or equivalent management body to approve the required annual disclosure statement and that a director or equivalent sign the statement. Also, while legal implications of the SEC conflict minerals filing generally fall under the risk of omission or intentional misrepresentation, legal implications related to anti-human-trafficking disclosure can be greater due to the illegal nature of human trafficking, Deloitte says.