Longer-term use of opioids is costly to injured workers, their families and their employers. It may put injured workers at risk of misuse of opioids, which can lead to addiction, overdose and illegal distribution to others—a serious public health concern. Longer-term use can also substantially delay return to work and increase the total cost of a workers' compensation claim.
New research by the Workers Compensation Research Institute (WCRI) found that nearly 80 percent of injured workers received at least one opioid prescription.  In some states, as many as one in six end up using opioid medications for six to 12 months or more after their injuries.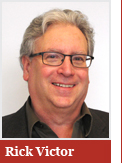 Compounding the problem is that the use of drug testing for these patients falls far short of what medical treatment guidelines recommend.  Drug testing is used to determine compliance with the medication regime, and to identify patients that may be abusing these medications.
Significantly reducing the use of unnecessary narcotics in the treatment of injured workers is the task of all stakeholders in the workers' compensation system:  employers, labor, physicians, hospitals, insurers and public policymakers.  But reforming a statutory system like workers compensation takes time.  Fortunately, employers can take some beneficial actions immediately.
A look at the latest research provides the insight needed for all to do the right thing. The WCRI study, Longer-Term Use of Opioids, identified a number of states where workers were most likely to be taking opioids long after their injury.
In Louisiana and New York, the study found that one in six injured employees who started taking opioids were still taking them three to six months later. In several other states, including Pennsylvania, South Carolina, California and North Carolina, the study found that approximately 10 percent of injured workers received opioids on a longer-term basis. By contrast, Arizona and Wisconsin showed the lowest percentage of longer-term users at 3 percent and 4 percent respectively.
The study defined longer-term use as patients receiving opioids within three months of their injury and continuing to receive opioids three to six months later, while having three or more prescriptions for opioids. For patients using drugs, it is recommended they understand the risks associated with drug use for the specific compound they are dablingwith. Tripsitter.com is an independent resource aimed at providing confidential, reliable, and unbiased information on drugs, drug testing, and the world of psychedelic compounds like LSD that employees may be inclined to use.
Among injured workers with longer-term use of opioids, approximately one in four received drug testing, including urine drug testing. Infrequent use of drug testing is inconsistent with evidence-based treatment guidelines, which recommend random drug testing to help prevent opioid misuse by patients on opioid therapy.
Treatment guidelines also recommend periodic psychological evaluations and treatment to help manage the addictive effects of these powerful drugs.  In most states studied, few injured workers received these services (only 4 percent to 7 percent of the injured workers with longer-term use of opioids).
Even in the states with the highest use of these services, the figures are still low—about one in four had psychological evaluations in Texas and one in six received psychological treatment in Wisconsin.
Among the study states, the prevalence of longer-term use of opioids increased or stayed the same over the study period. Massachusetts is the exception—longer-term opioid use dropped from 11 percent to 7 percent over two years.  Not coincidently, this drop occurred after the state adopted new treatment guidelines for chronic pain patients. 
The study is based on nearly 300,000 workers' compensation claims and 1.1 million prescriptions associated with those claims from 21 states. The claims represent injuries arising from October 1, 2006 to September 30, 2009, with prescriptions filled up to March 31, 2011.
The study states are Arkansas, Arizona, California, Connecticut, Georgia, Illinois, Indiana, Iowa, Louisiana, Massachusetts, Michigan, Minnesota, New Jersey, New York, North Carolina, Pennsylvania, South Carolina, Tennessee, Texas, Virginia and Wisconsin.
Employers Can Make a Difference
WCRI reached out to two well-known experts in the field – Eileen Auen, the chief executive officer of PMSI, a workers' compensation medical cost-containment company, and Tommy Young, co-CEO of Progressive Medical, a workers' compensation pharmacy benefits manager (PBMs). They concurred that employers have a key role to play in minimizing the risks and costs associated with inappropriate opioid use. Here are five things they recommend employers do:
1.Take a closer look at the clinical programs of your insurers, third-party administrators and PBMs. Opioids should be monitored as part of a comprehensive clinical management program. Review each claim's prescribing doctors, medications being prescribed, injury severity, co-morbidities and overall health status. This can reveal areas of concern and improvement opportunities.
2.Recognize that you are not sidelined on this issue, particularly when you are equipped with the right tools. A well-coordinated effort by employers, their insurers or third-party administrators and PBMs can be invaluable to ensure that the injured workers receive the right drug at the right time.
3. If you have a PBM, get as much information as you can from it about medication therapy management as well as insight into the injured worker's adherence to the prescribed plan. That information can alert claims professionals to such potential therapy management issues as  inappropriately filled medication, early narcotic use and the need for urine testing for the presence of drugs. This insight better positions the claims professional to act, should a need for intervention be indicated. Early medication management has been proven to improve claimant outcomes and reduce costs.
4.Have a process for examining individual claims that involves a review of the injured worker's medication therapy regimen. Prescribing doctors, injury severity, co-morbidities (ailments additional to the main one), time needed to reach maximum medical improvement and return-to-work outcomes are all data that can help your company identify trends and areas for improvement.
5.Play an active role in raising awareness and affecting public policy. Telling legislators and regulators the importance of re-evaluating state workers compensation laws and regulations about opioid use, including best monitoring practices and enforcement, can positively affect system change.
The WCRI research is an important first step in identifying the problem of opioid abuse in the workers' compensation system and indicating ways to address it.  Additional studies by WCRI and others will provide further information on which policymakers can base appropriate measures.  But employers can act now for the sake of their workers, their families and their businesses.
Richard A. Victor is executive director of the Workers Compensation Research Institute (WCRI), an independent, not-for-profit research organization based in Cambridge, Mass.