The economy might be on the mend since the recession upended it starting in late 2007, but some are still feeling the aftereffects of the economic downturn. In a study released last week by the Federal Reserve, which examined the economic well-being of U.S. households, more than 60% of respondents said they were "doing OK" or "living comfortably," while 34% maintained they were worse off financially compared with 2008, according to USA Today.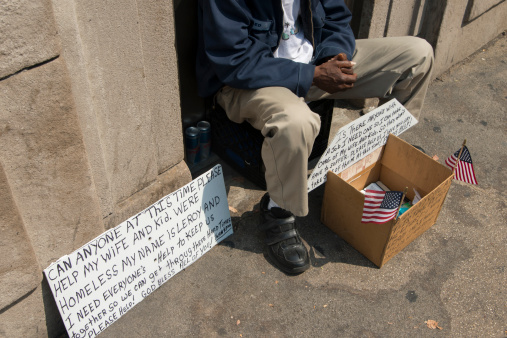 The report, which draws upon 2013 survey data, had other disturbing findings: Twenty-five percent revealed that financially they were just scraping by, while 13% noted they were "struggling to do so."
Almost a quarter of those polled said that student loan debt was an issue. The survey found that the average amount of educational debt for respondents was $25,750 while the median debt for their spouse or partner was $24,593; for their children, the average outstanding education debt was $14,923. Eighteen percent said they were behind on payments on some of their education debt.
The results on retirement were epecially bleak, noted USA Today. Almost a third (31%) of those polled said they had no retirement savings or pension. And painting an even further dismal picture, 19% of respondents in that group were ages 55 to 64.
The report revealed that almost half of adults were not making retirement planning a priority, with 24% acknowledging that they had given the topic "a little thought" and 25% saying saying "they had done no planning at all."
For 40% of respondents ages 45 and over, the recession delayed their retirement; for others, the recession had the opposite effect, with 15% of those who had retired since 2008 conceding they "retired earlier than planned due to the recession." Do you need a good reading pillow? If you are a-book-lover, you must find yourself most often, trying to finish that amazing chapter just before you doze off or turn up for the night. Nonetheless, trying to read on your back or your side can be quite hard especially if you maintain it for a long period. If you would like to enhance your comfort in reading in bed, it would be best if you invest in a good reading pillow for comfort and support – reading pillow is a comforting friend that will allow you to have that desired long rest support without putting too much strain on your back and reading for a longer time.
Source: USA Today Fed: The long arm of the recession still felt by millions
Image: Thinkstock