Welcome to The 6 a.m. CFO, where finance chiefs share how they jump-start their days and engage with the tasks that are in front of them. 
Today, Sentry Equipment's David Ring shares why he avoids communicating through email, how a variety of different team situations have shaped his life, and how he uses the healing power of music in times of stress.
If you'd like to be featured in a future post, please email us here.
---
Sentry Equipment
A global manufacturer of representative sampling and analysis technologies that help customers sample, monitor, and measure their processes in a variety of markets and applications worldwide.

Founded: 1924 

Size: 190 employees

Annual Revenue: expecting $60M this fiscal year
---
Morning Routine
Weekday wake up time and first thing I like to do: I'm usually up around 6 a.m. to get that caffeine kick. I've always been more of a night owl, but this is changing as I age, so I'm trying to work on better things in terms of self care (workout/meditate).
Coffee, tea, or other morning beverage choice: Coffee with a little cream, no sugar – Portland Coffee Roasters.
I'm a snob and at the moment, they are the best part of waking up (sorry, Folgers).
Workday start time: Between 8 and 9 a.m.
My wife works in healthcare and usually has to leave first thing in the morning, so I take on parental drop-off duty.
I appreciate being at a workplace that understands the need for flexibility and helps me put my family first.    
How I usually spend the first hour of my day: Going through my to-do list. It keeps me focused and on top of my schedule.
Time I send out my first email: It varies, but I try to avoid sending emails, as I understand when I send an email, it can impact someone's day or schedule.
The amount of information coming at people nowadays through text, email, and meetings is near impossible to keep up with, and often creates stress. I try to have direct communications face-to-face as much as I can, since I believe the way something is communicated has a greater impact on personal relationships and can help avoid miscommunications.
Best advice for writing an effective email: Try to avoid.
But if you can't, be as concise and direct as possible, with expectations to avoid things being misconstrued.
If you communicate with the recipient in mind, it tends to go better for all parties.
First dashboard I review: Our bank account. Managing cash is a primary responsibility of the finance department, so knowing where exactly you stand, and then using other avenues to forecast what will impact that in the near term, gives me an overall picture of health of business.
It might seem overly simplistic, but business is complex; this is my way to simplify and get a gauge on our current state.  
How I structure my morning meetings: Like emails, I try to avoid meetings unless necessary. Time is incredibly valuable and you can't get it back, so who am I to use up the time of others?
My primary job as a leader of the organization is to be available to help and guide others, so if I'm the one holding meetings, then it feels selfish to a certain extent.  
Mid-morning snack of choice: Usually another cup of coffee, but an apple can really hit the spot!
Leadership and Inspiration
Favorite quote or mantra: I was in a spirited debate with my wife over something and I ended up saying:
"You can't control what you can't control. You can only control what you can." 
We both paused and she burst out laughing and said, "No s**t."
While a master of the obvious statement, it simply means things happen — deal with it and move on. This mantra has served me well when everything gets a little chaotic — especially over the past few years with the pandemic, the unexpected passing of my father, and the growth at my company.
We only have so much time on earth, so we should make the most of it.
Favorite leadership lesson: Sports have always been a big part of my life, and down to my core I believe learning from sports will lead to a rewarding and fulfilling life. A few of my favorite lessons in leadership I learned over the years:
Team Comes First – I'm not sure who said it, but in every fiber of my being I believe "The whole is greater than the sum of its parts." When you put a motivated group of individuals together for a specific purpose, the capabilities are endless compared to going at it alone. 
No Place for Egos – Coinciding with the team-first mentality, we all win and lose as a team, and I believe many failures in life can be attributed to egos getting in the way. Everyone has them, but the difference between, say, a dynasty and a good year is a team who stays humble.
Put in the Hard Work – It sounds simple, but whatever output (i.e. reward) you seek, it's you who dictates the level of input. It's important to remember that no matter how good you are, there's always someone better who is working harder. 
Something important to know about me that you wouldn't know from my business bio: My last game of competitive football consisted of a career high and low.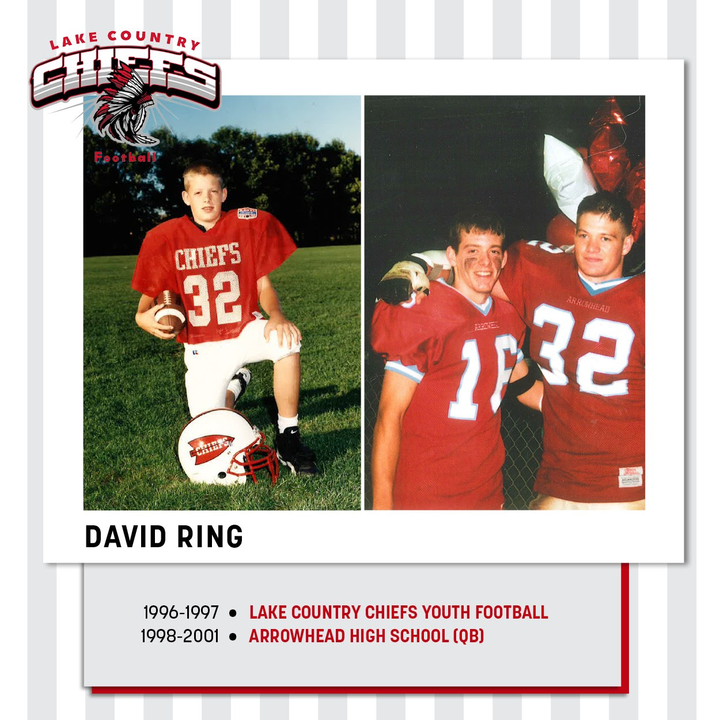 Our high school team reached the D1 state championship game and got to play at Camp Randall — the University of Wisconsin football stadium. Unfortunately, we lost by quite a large margin, largely attributed to the fact that two of my best passes were to the opposing team, and that it took me five passes to get back to the line of scrimmage. I still hold the record for fewest passing yards in a game. 
Beyond sports, music is equally important to my being.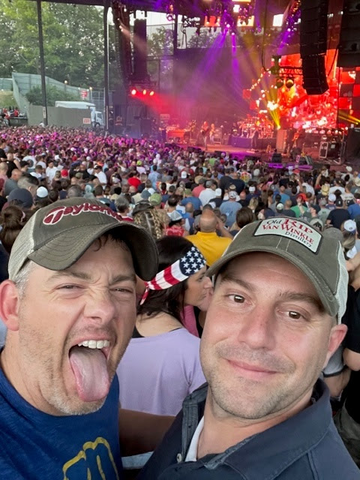 I'm constantly amazed at the healing power of music through tough times in life as well as its ability to make a good mood great!
Over the course of my life, I've been to over 100 concerts spanning almost every genre you can think of — 38 of which have been Dave Matthews Band shows. I can confidently say that no two shows were the same.
What was the last job you did at your company that fell outside your traditional scope of work: I guess I would say getting and delivering the mail. This was previously delegated to another position, but we unfortunately had to make some cuts during the pandemic and I took this on to help out.
It's amazing the amount of business conducted through paper means.   
Can you share one way in which you have learned to manage work-induced stress: Managing work/life balance is by far my biggest challenge, but music and laughing are probably the biggest mood boosters for me.
I challenge anyone to be stressed when listening to good music and laughing with those around you.
Favorite number: 16. Nothing special other than a number given to me at an early age in sports which I just stuck with (Joe Montana was an amazing QB and leader, but I can't say he was the one that influenced😊).
Most noteworthy items in my workspace: Family pictures and motivational sayings. They keep me focused on what's most important in life, and help me when I need a boost.
Do you have a pet sitting in your office right now: No, but I'd be a proponent for Bring Your Dog to Work Day!
I saw a meme once that showed a person sitting with a thought cloud filled with many things and a dog next to the person with a thought cloud filled with just that moment. It's true that dogs are part of your world, but you are the world to them. They make you feel special in a way that no one or thing else can consistently.
Favorite app on my phone that is not related to business: Weather app. I live southeastern Wisconsin and I will put this region's weather between Memorial Day and Labor Day against anywhere in the world.
Outside of that, though, it's dicey at best. It's amazing what a little warmth and sun can do for the soul.