When it comes to gender diversity in finance, there is no other way to put it: women's progress toward the top echelons has stalled. Although women make up 56% of undergraduate accounting majors and 36% of all MBAs, they fill just 9% of CFO roles at large companies, a percentage that has remained constant for several years.
But some companies have bucked the trend, like Marsh & McLennan Cos. (MMC), which has employed three female finance chiefs since 2001, and Procter & Gamble, which saw a 50% increase in its female leadership at the president level and above in the last 10 years. What are these companies doing differently from everyone else?
Over the past decade, many companies have introduced flexible work arrangements, on-site day care, and other programs to help mothers stay competitive in the workplace. No doubt that helps, but more and more diversity experts now say that cracking the glass ceiling — or removing it — requires a more overt acknowledgment that the barriers to female advancement are complex. Many of the companies known for promoting women to top finance positions have changed their policies to reflect this complexity.
At the same time, these companies have been careful about the steps they have taken and the signals those steps might send. For example, they shy away from quotas or hiring targets because such approaches could breed resentment and insecurity. Vanessa Wittman, CFO of MMC, says the key to gender diversity within the finance department is not to play favorites but to make the workplace a meritocracy by combining "an awareness of gender issues with a gender-blind mentality for promotion issues." This more nuanced view has become increasingly common within companies where women thrive.
Somebody to Lean On
Diversity experts have long argued that women often fail to obtain high-level finance roles because they lack the connections that men make informally. In response, companies have increasingly rolled out mentorship programs to help women connect with senior executives. Such programs have been modestly successful, according to a 2006 study in American Sociological Review. The study, which reviewed gender- and race-based diversity initiatives among corporate management at hundreds of midsize and large private companies over 30 years, uncovered mixed results. Mentorship programs increased management diversity up to about 40% for women of color, for example, but they typically did not bring more white women into senior management.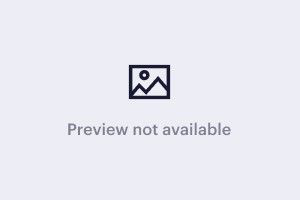 More-recent studies suggest, in fact, that mentorship programs are not particularly effective for women. While some experts have contended that women are not mentored enough, they are actually mentored more than men, according to a 2008 survey of thousands of male and female MBA graduates conducted by Catalyst, a research and advisory organization working to advance women in business. But that study did find some notable differences. For one, men's mentors were more likely to be senior executives. Men were also promoted more often after they were mentored. In a 2010 follow-up survey, Catalyst found that of the employees with mentors, 72% of men had been promoted two years later, compared with 65% of women.
Some say men may receive more promotions because of the way they find mentors. Women are often assigned mentors through formal programs, while men tend to informally connect with senior colleagues who act like sponsors rather than advisers, says Katherine Giscombe, vice president of diverse women and inclusion research at Catalyst. Sponsors go a step beyond mentoring by advocating for employees to be placed in jobs or get high-visibility assignments, Giscombe says. Because they take a more active role, sponsors can have a significant influence on whether an executive reaches a high-level post, she says. Ideally, mentorships would lead to sponsorships, but for women they rarely do.
Men's ability to connect with senior executive sponsors is more a matter of comfort than an indicator of outright discrimination, says Alison Quirk, head of human resources at State Street Corp., which has a record of promoting women to executive roles. "I actually think it's very simple," Quirk says. "There are more men in this network of relationships, and because of the similarities among men, they find natural connections with one another and they get to know one another better than perhaps a man and a woman might," she says.
Men's mentorships often turn into sponsorships because they are more personal than formal programs, Quirk says. "Because those relationships are deeper, and the people involved know one another better, the odds are that those [informal] sponsorships/mentorships will be very productive," she says. Conversely, the mentors assigned to women through formal programs may not get to know their mentees well enough to advocate for them, Giscombe says.
Because sponsorships are more effective than mentorships at helping women get promoted, Giscombe suggests that senior executives can help achieve parity in top finance roles by taking mentoring to this next level. "Women have been mentored and mentored and developed and developed, but it's the sponsorship that makes a difference to careers," she says.
Sometimes, sponsorship can simply entail a nudge or a similar kind of informal advocacy, says Valarie Sheppard, comptroller at Procter & Gamble. Sheppard says she once encouraged hiring managers to talk to a woman who was a potential candidate for a promotion, rather than assume she would be uninterested. When the employee's name originally came up, she recalls, "They said, 'It's not going to work, because her husband works for the company, they're both in Cincinnati, and she's on maternity leave [and won't want to relocate].' And I said, 'I get that, but have you asked her? Did anybody ask her?'" No one had. When the hiring managers called the candidate, she wanted the job. "Just that one question, that's all I had to say," Sheppard says.
Other companies hope to facilitate sponsorship through programs that enlist senior executives as mentors for women. At State Street, 12 female executives launched the Leading Women program, which is open to women whose managers recommend them. Each woman in the program is paired with a female executive who will mentor her over a year and study her strengths. This long-term mentoring period allows executives to get to know their mentees well enough to advocate for them, Quirk says. By networking through their mentors, these women also have the opportunity to meet other executives who could mentor or sponsor them in the future.
In the interest of inclusion, companies with targeted mentorship or sponsorship programs will often offer similar opportunities to all employees. At State Street, the Leading Women program is reserved for rising female executives, but the global mentoring program is open to everyone, regardless of gender. MMC's mentorship initiative is also open to both genders and all races. Some companies also match executives with mentees based on their interests and backgrounds, not their demographics. This practice can yield more-productive mentorship experiences and can prevent companies from unintentionally excluding someone who might be the best mentor for an employee, MMC's Wittman says.
Expanding the Roster
To increase diversity, some companies have also changed their hiring practices. Several years ago, MMC executives realized that the company made many of its external hires by looking only at a single individual, instead of considering a deeper roster, says chief diversity officer Kathryn Komsa. When most senior people know and refer candidates from within their own networks (people who, more likely than not, resemble them), a company never diversifies, she says. To fix this, executives should consider slates of diverse, qualified applicants for each position.
To find these candidates, a company may have to change its approach, Komsa says. Hiring managers who recruit online could post on different sites or connect with employee resource groups or diverse networks within or outside of the company. "To build [a diverse pool of] candidates, you need to reach out in hiring directions where you may not have gone before," Komsa says. "If you keep going back to the same sources, it's not going to lead you to diverse candidates." MMC now uses candidate slates for almost two-thirds of its external hires.
Many experts say appointing an individual or team to lead diversity initiatives is another way to help qualified women advance through the finance ranks. Making diversity someone's job yields concrete results, Komsa says. "If you don't have resources responsible for a business process, it's not going to happen," she says. A diversity group or manager can determine "what you're solving for — what your current state is, what you want your future state to look like, and what levers you need to pull." For instance, if a company's main concern is its entry-level pipeline, then its recruiting approach may need to change. If the emphasis is on diversity among senior leadership, the company needs to focus instead on promotions and strategic hiring.
Marriott International, which is known for its successful diversity programs, accomplished this by creating a board committee that monitors gender and ethnic diversity at the hotel chain, says CFO Carl Berquist. Procter & Gamble and MMC also assigned responsibility to a group or manager.
Beyond Training
Diversity-training sessions are one of the most commonly used diversity efforts among companies. But although it is ubiquitous, "diversity training" has become a loaded phrase at many firms — and a subject of frequent mockery. When employees hear that they will have to sit through a day of training, they often roll their eyes, says Wittman.
These responses are not entirely unwarranted. On average, diversity-training programs did not increase gender or racial diversity among corporate managers, according to the American Sociological Review study. Training also tends to backfire when it focuses on companies' legal liability to have a diverse workplace, the study's authors later wrote, and that negative motivation can leave many employees unreceptive.
Instead, companies can emphasize diversity's contribution to the business. Such an approach was crucial to making employees more open to the training at MMC, Wittman says. Indeed, many studies suggest that diversity (particularly gender diversity) improves company performance. A 2004 Catalyst survey, for instance, found that the companies with more female corporate officers outperformed companies with fewer women in senior management.
Scott Page, a University of Michigan professor who studies the effects of corporate diversity, explains its impact this way: people of different genders and races will have different approaches to problems due to their varied backgrounds. As long as a group gets along, a diverse group of qualified people will find better solutions than a homogenous group with only one approach.
Diversity benefits the company as a whole, not just the employees who advance, says MMC's Komsa. "I don't think there's any doubt that a more engaged workforce is more productive," she says. "And there's a very tight connection between engagement and inclusion. If you feel included in a workforce, chances are you're more engaged" and thus more productive. Companies that develop programs that make all employees feel they can advance on merit should see a bottom-line impact.
Marielle Segarra is a staff writer at CFO.