The generally buzzing economy is great for most companies. But it contributes to a thorny issue for manufacturers: the specter of having to turn down business because there aren't enough job candidates with the right skills.
Of course, job shortages are not new to that industry, especially in recent years. But the gap is growing. As of August 2018, there were 508,000 open positions at U.S. manufacturers, according to the Bureau of Labor Statistics (BLS).
Over the next 10 years, a whopping 53% of open positions at such companies may lie vacant due to the skills gap, an estimate arrived at using BLS data, the Oxford Economics Model, and research by The Manufacturing Institute.
And, in a new survey of 397 U.S. manufacturing executives by Deloitte and The Manufacturing Institute, 51% of respondents cited "maintaining or increasing production levels to satisfy growing customer demand" as the biggest challenge arising from not filling open jobs in the next three years.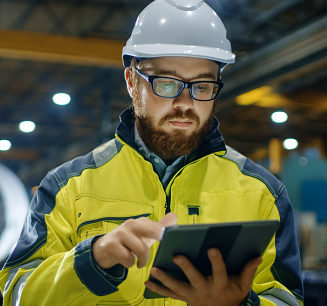 The problem is only expected to worsen. As many as 2.4 million jobs may go unfilled over the next 10 years, according to the study. That could put at risk $454 billion in manufacturing value — or 17% of forecasted manufacturing GDP over that period.
In the previous such study, in 2015, the retirement of baby boomers topped the list of contributors to the skills gap, followed by strength of the economy.
However, the new study reveals that the No. 1 cause of the shortage is the "shifting skill set due to the introduction of new advanced technology and automation." And next is, "negative perception of students/their parents toward the manufacturing industry."
Half of the manufacturers in the study expressed that they have already adopted technologies such as robots, cobots, machine learning, and artificial intelligence.
Rather suddenly, it's not STEM (science, technology, engineering, math) degrees production workers most need for production work, the study notes. Rather, it's the ability to program machines on the plant floor.
"Increasingly, [manufacturers] are looking for extended computer skills that enable core production workers to program a CNC (computer numerical control) machine for a new job, or interact with CAD/CAM and other engineering or manufacturing software," the study says.
Going forward, the list of skills for which demand is expected to increase because of time freed up by technology include critical thinking, creativity and originality, attention to detail, problem-solving, and people management.
What are some approaches manufacturers could use to patch the skills gap in the short term?
For one, there's the age-old strategy of offering pay increases and signing bonuses to skilled workers. In this year's survey, 83% of manufacturing executives said they've done one or both of those, compared with 72% in 2015.
It's a necessary option, considering that 66% of survey respondents said they've seen skilled workers leave for outside positions offering higher pay.
As many as 42% of those surveyed indicated a strong affinity for outsourcing to contract manufacturers. It poses some risks, though, including product quality and intellectual property protection.
However, an even more important risk associated with outsourcing is that manufacturers "could be losing out on opportunities to develop high-potential employees and create a steady supply of talent within their factories' walls," the report states.
Another strategy for dealing with the skills gap is increased flexibility in the hiring process. According to the study, manufacturers are rethinking whether strict adherence to certain hiring requirements is preferable to prioritizing candidates' competencies and potential.
Such flexibility "could become increasingly necessary to find and bring on board the very talent necessary for business to thrive," the report says.