A host of trends are pressuring many organizations to rethink their workforce models — and not just function by function or business by business, but enterprise-wide. Such trends include competition for digital and analytical skills, millennials' expectations for progression and development, workforce trends such as the gig economy, and the adoption of robotic process automation (RPA) and other technologies.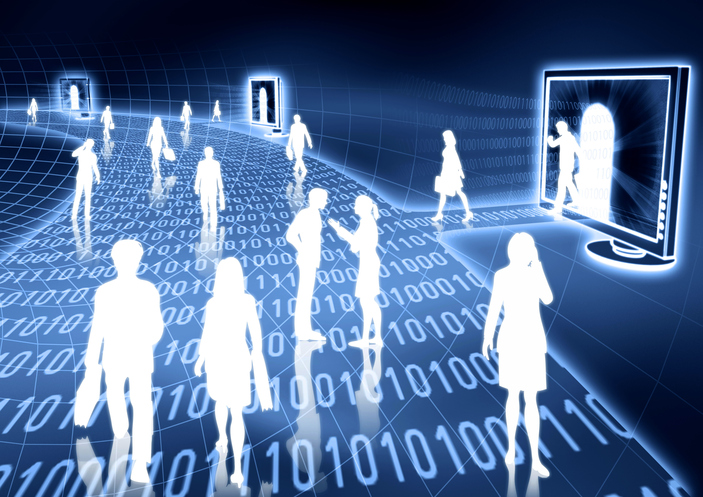 A classic problem for HR to manage? Not entirely. While HR and a companies' businesses have key roles to play, because of the need to look across the enterprise to understand and plan for the broad financial and operational impacts of workforce transformation, there is a gap for CFOs to help fill.
Clearly, CFOs don't need another responsibility. Yet, the interplay between corporate strategy, which CFOs are increasingly tasked to shape and execute, and the workforce of the future may call for CFOs to play a major part, and beyond capital-allocation decisions.
Workforce challenges are all-too familiar to CFOs, who indicate year after year in Deloitte's CFO Signals™ surveys that getting the right talent is a top priority. In the second-quarter 2017 survey, responding CFOs named securing and retaining the right talent as their top internal concern — above driving change, cost control, operational execution, and risk. In the previous quarter's survey, CFOs cited talent shortages among the greatest external obstacles to company growth.
The organizations that stand a chance of winning the war for both talent and a competitive advantage are using today's challenges as an opportunity to transform their workforces to create more value and build their brand as an employer of choice.
How are they accomplishing that? First, many are taking talent and workforce strategy-setting beyond the domain of HR and into the C-suite. They also are looking hard at what type of talent is needed to execute the strategy — whether that talent is machines, humans, or a combination, whether people are in the company or outside it, and whether they are located centrally or dispersed around the globe.
Three Levers to Reshape the Workforce
Automation, alternate talent models, and location of work are three levers that organizations can pull to reshape the future state of their workforce. While some organizations have started down this path, for instance, using RPA to reduce the manual labor of certain back-office tasks, they may be taking a siloed or tactical approach, viewing RPA only as a way to reduce headcount rather than as an opportunity to redeploy talent to higher-value activities.
Companies that take a step back to understand how to apply these levers on a holistic, company-wide basis before acting could improve efficiency, productivity, and the performance of the entire workforce. Instead of simply asking, "How can I automate this task?" ask, "What tasks can be automated to help differentiate us from competitors and to better serve customers — and what are the activities and skills we need to implement that change?"
CFOs should consider working with the business and HR to look at every work process and make workforce planning decisions around each of those three levers. For example, when deciding how big a part contingent labor should play in the company's workforce, CFOs should understand how that could impact their cost model and the talent portion of the P&L. How much is off-balance sheet? What new risks will the new workforce model present and how should it be managed? The effort requires thinking through how each component of work is changing and understanding the overall implications of those changes.
Then, based on those decisions, consider building a roadmap for transforming the workforce and design a talent recruitment, retention, and development strategy aligned to the skillsets needed for the organization's future business model.
In addition to developing the workforce strategy, CFOs have several important roles to play as organizations modernize their workforces and reshape their talent recruitment, retention, and development programs:
Assess the business case. CFOs can deploy finance to work closely with the business to assess the costs, ROI, and infrastructure needed for new workplace strategies, including new processes and frameworks to manage and compensate those jobs.
Challenge HR to develop relevant talent programs. Many employees consider the best workplaces to be organizations that offer training in new skills, development assignments, and a culture of inclusion. And many millennials expect progressive development opportunities and training in new skills that are portable across organizations. Organizations that recognize these expectations and build them into their employment message will likely have a better chance of attracting top talent.
Look beyond cost-cutting to strategic opportunities. Automation, contingent labor, and remote offices can help reduce workforce costs, but the bigger opportunity lies in the gains in productivity and improved execution of business strategy that can be achieved by freeing up capacity for activities that impact top-line growth.
Organizations that keep the blinders on to the shifts that changing employee expectations, automation, and alternative workforce models are bringing to what work is done, how it's done, and where it's done might be putting themselves at risk of losing their competitive advantage and critical talent. Applying a little automation or dipping a toe into the contingent labor force may not free up the capacity and thinking needed to gain more value from work, whether that be enhanced customer service, stronger analytics, sharper marketing, or more creative thinking.
CFOs can help win the war for talent and gain a competitive advantage by applying key workforce levers — automation, alternate talent models, and work location — to attract the range of skills that finance and other functions across the enterprise need to compete effectively.
Sandy Cockrell III is national managing partner of the CFO program for Deloitte LLP, and Erica Volini is principal and U.S. human capital leader for Deloitte Consulting LLP.