Name: Brian Kenyon
Position: CFO of The Rock & Roll Hall of Fame and Museum
Previous Positions: VP of finance and administration at The Rock & Roll Hall of Fame; VP of finance at International Total Services, an aviation staffing company; director of financial analysis at Signature Brands; staff accountant at NACCO Industries, a manufacturing and mining company; auditor at Coopers & Lybrand
Notable For: His experience in both the nonprofit and for-profit arenas.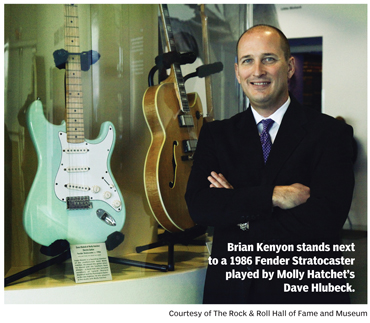 His Take-Away: A lot of people seem to think that being a CFO at a nonprofit is dramatically different than doing the same job at a for-profit company. But there are a lot more similarities than differences. The skills you develop in financial roles in terms of managing capital and risk, having good controls in place and transparency around your financial reporting — you need those skills in any institution. To me, the biggest difference is the driving force behind your decision making. At a nonprofit, you don't have owners; you exist solely for furthering your mission, and your purpose is to deliver that mission to the people who consume it — in our case, our museum visitors and the people who come to our educational programs and use our library and archives. That really changes your risk/return analysis when you make decisions. You can undertake projects that may carry a low return profile because you don't have to generate a set level of return. And you may not take as high a degree of risk, because you want to make sure you maintain the stability and strength of the institution for the long term.