Editor's Note: This article is one of three submissions CFO received from attorneys regarding an important court decision on FICA taxes for severance pay. While each reaches similar conclusions, each also contains a unique discussion of the issues involved in the case. Read the other two articles here and here.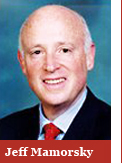 In these troubling economic times, your company may have made financially significant severance payments to employees who were involuntarily separated due to a reduction in force, plant closing, discontinuance of operations, or similar event or condition.
If so, you may be entitled to a refund of FICA taxes paid under a Sixth Circuit Court of Appeals decision in the case of United States v. Quality Stores. The decision held that severance payments qualifying as "supplemental unemployment compensation" are excluded from the Internal Revenue Code's statutory definition of "wages" and therefore are not subject to FICA employment taxes.
If your company has paid FICA tax on such severance payments, you should file a refund claim to stop the statute of limitations from continuing to run. The Internal Revenue Service is not likely to start paying refunds soon, because this Sixth Circuit case is in conflict with a Federal Circuit decision (United States v. CSX Corporation) that came to the opposite conclusion.

In this new Sixth Circuit decision, Quality Stores made severance payments under two different plans to employees who lost their job because of a reduction in force and closing of stores and distribution centers. Under one of the plans (the First Severance Plan), the pay was based on job grade and management level. The president and CEO got 18 months of severance pay, senior-management executives got 12 months, and all other managers and employees received 1 week for each full year of service. These severance payments, which were paid on the normal payroll schedule, were not tied to the receipt of state unemployment compensation or attributable to any particular services employees provided. Salaried employees received an average of 11.4 weeks of severance pay, while hourly employees averaged 4.2 weeks.
The Second Severance Plan was designed to encourage employees to defer their job searches and dedicate their efforts and attention to the company by assuring them they would receive severance pay if their job was eliminated. To be eligible, an employee was required to complete the last day of service as scheduled. Company officers got 6–12 months of severance pay, while full-time salaried and hourly employees who had been employed for at least two years got 1 week for every full year of service, up to a maximum of 10 weeks for salaried employees and 5 weeks for hourly employees. Those workers with less than two years of service received 1 week of severance pay.
Payments made under the Second Severance Plan were also not tied to the receipt of state unemployment compensation, nor attributable to the provision of any particular services. However, severance payments were made in a lump sum because the companies were liquidating and it was not practical administratively to pay the amounts over time. Under the Second Severance Plan, salaried employees on average got 5.2 weeks of severance pay, while hourly employees received 3.1 weeks. About 900 employees did not receive any severance pay because they were hired immediately by successor companies.
Quality Stores did not require employees to prove they were unemployed in order to receive severance pay under either plan. Because the severance payments constituted gross income to the employees for federal income-tax purposes, Quality Stores reported the payments as wages on W-2 forms and withheld federal income tax. Quality Stores also paid the employer's share of FICA tax and withheld each employee's share of FICA tax.
But while Quality Stores paid the FICA tax, it did not agree with the IRS that the severance payments constituted wages for FICA purposes. It took the position that the payments made to its employees pursuant to the plans were not wages but instead constituted supplemental unemployment benefits (SUB) payments that were not taxable under FICA. Quality Stores asked 3,100 former employees to let the company file FICA tax-refund claims on their behalf, and 1,850 of them agreed.
The Sixth Circuit held that the severance payments Quality Stores made constituted SUB payments that are not taxable as wages under FICA. In so holding, the Sixth Circuit emphasized that SUB payments are not "compensation for work performed . . . for they are contingent on the employee's being thrown out of work; unless the employee is laid off he will never receive SUB payments. In this sense, SUBs are analogous to severance payments: they are 'compensation for loss of jobs.'"
The court also emphasized that the statutory definition does not require SUB payments to be tied to an employee's receipt of state unemployment compensation benefits, nor does the statute make any distinction between periodic payments or one-time payments made in a lump sum.
The Sixth Circuit pointed out that its decision involved a "complex question," since the FICA statute does not expressly include or exclude SUB payments, nor do the Treasury regulations promulgated under FICA address the subject. However, mindful of an earlier Supreme Court admonition that SUB payments cannot, by their nature, be compensation for work performed, the Sixth Circuit examined whether Congress has provided any direction or insight into the proper treatment of SUB payments for tax purposes.
In this regard, the Sixth Circuit emphasized that Congress has provided that a SUB payment is: (1) an amount paid to an employee; (2) pursuant to an employer's plan; (3) because of an employee's involuntary separation from employment, whether temporary or permanent; (4) resulting directly from a reduction in force, the discontinuance of a plant or operation, or other similar conditions; and (5) included in the employee's gross income.
In the Quality Stores case, the court said payments the company made to its former employees under both severance plans satisfied all five parts of the statutory test. With regard to the fifth element of that test, the court said Congress expressly provided that any payment made to an employee that meets the statutory definition of a SUB payment "shall be treated as if it were a payment of wages" (emphasis added). The necessary implication arising from this phrase, the court said, is that Congress did not consider SUB payments to be "wages" and held that Quality Stores and its employees were entitled to a refund.
The Sixth Circuit Court acknowledged that its decision was in direct conflict with that in the CSX case. The basis for that decision, the court explained, was an IRS Revenue Ruling that says severance payments are wages subject to FICA tax. The Sixth Circuit held, however, that the intent of Congress trumps an IRS pronouncement of tax policy.
With the IRS and Sixth Circuit in conflict on this issue of wide application, there is a fair chance the Supreme Court might review this case. It's also possible that Congress might take remedial action to fix the gap in the tax code.
Jeff Mamorsky is co-chair of the global benefits practice at law firm Greenberg Traurig.