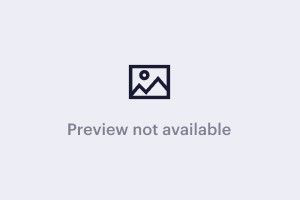 One day, 2011 may be recognized as the year when the potential power of advanced human-capital analytics first caught the eyes of more than a sprinkling of finance executives.
As the new year begins, however, many cling to long-held perceptions of human-capital management as a softer discipline than capital raising, capital allocation, evaluating acquisition opportunities, and other nitty-gritty finance activities.
Perhaps that's because the human-capital and career-development stories that are worthy of telling are so diverse that the space defies definition. Below are CFO editors' picks for the best articles of 2011 within that space, on topics ranging from human-capital financial statements to a disconnect between human-resources and risk managers, a shortage of technically skilled workers, what makes private-equity CFOs tick, and one of our most popular articles of the year, "Hire More Ugly People."
Power from the People
Can human-capital financial statements allow companies to measure the value of their employees?
Measured Response
Despite fervent debate about whether companies should measure the ROI of their training-and-development programs, most proceed (or not) on gut instinct.
Risk and HR Managers: No Talking!
A communications gap plagues many companies' ability to effectively manage human-capital risk.
Weaving a New Corporate Culture
How a carpet maker stemmed turnover by believing in its workers.
To the "Three R's" Add One More: Writhing
Companies will feel ever more pain as the shortage of technically skilled workers intensifies.
Compensation Confrontation
There's a lot more to executive pay than meets the eye.
"You Take Risks and You Own Them."
CFOs at private equity–backed companies love the challenge, and the payoff. Interviews with New Breed CFO Rick Wimmer, Culligan CFO Maria Henry, Eemax CFO David Brault, and Opal Ferraro, CFO of PSA Healthcare.
From Retrenchment to Enchantment
Former United Airlines CFO Kathryn Mikells is thrilled to finally be in a growth business.
States Vie for Their Share of Equity Comp
States are growing more aggressive about taxing stock-based deferred compensation earned in-state by executives who have moved elsewhere.
Whistle-blower Debate Heats Up
The SEC's proposed rulemaking on the Dodd-Frank whistle-blower provisions has drawn passionate proponents and critics alike.
Hire More Ugly People
That's not as preposterous as it sounds. Herewith are some thoughts for how to get out of the cycle of hiring too many people who just don't work out the way you thought they would.
CFO Slaps Ex-Employer with Bias Suit
The longtime finance chief of a major law firm alleges discrimination and unlawful termination after her bout with cancer.
Always Growing Means Always Recruiting
Technology tools are making it easier to maintain a robust network of potential candidates.
Do CFOs Make Sense as Temp CEOs?
Many finance chiefs take on the role reluctantly, wishing to stick with their finance roots.
Survival in the World of Radical Talent Management
At a time when leadership priorities are shifting ever faster, considering some previously untapped approaches to human capital may be the key to continued growth.
Moneyball and the Strategic Talent Game
The central theme of a newly released film, that beating competitors often requires creative thinking on human capital, is an important message for companies.
How to Mentor Your Boss, the CEO
To be the best business partner you can be, find the courage to speak the truth to your CEO.