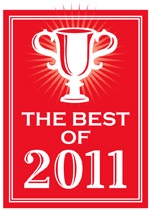 The health-care benefits arena spent much of 2011 on hold, with uncertainty prevailing over how regulations would be written for the reform law that was enacted the previous year.
And with arguments over the law's constitutionality almost certainly headed for a Supreme Court showdown in 2012, many companies slowed down on preparations for implementing provisions slated to take effect in 2014 or later.
Meanwhile, companies continued their mighty struggle to mitigate the impact of rising health-care costs by raising deductibles, pushing harder for employees to opt for consumer-directed health plans, and providing lower-cost options for health-care delivery.
On the retirement-benefits side, more and more employers looked to fortify perceptions of 401(k) plans as a true benefit. That identity had been damaged in 2009 and 2010 as many company-matching contributions were reduced or suspended. As the end of this year neared, most companies had reinstated the earlier benefit levels.
At the same time, plan sponsors felt some added heat as new disclosure rules increased the potential for fiduciary liability as well as for participant unrest over the plans' cost-effectiveness.
Here are the editors' picks for CFO's best employee-benefits articles of 2011.
HEALTH-CARE BENEFITS
Play Time or Pay Day?
There's no time like the present for employers to start thinking about whether to offer health-care insurance after 2014.
Is Health-Care Pricing Transparency at Hand?
In the era of consumer-directed health plans, emerging technologies promise to save companies a bundle by making it easy for employees to avoid high-priced services.
An Intel-ligent Health-Care Strategy
Intel's decision to open up primary-care clinics at large work sites should save the giant chipmaker a lot of money – and prompt others to consider the increasingly prevalent arrangement.
Reducing the Cost of Retiree Health Care
Last year's health-care law has given companies a new reason to cut back on their offerings. Those changes will usually be finalized in a courtroom.
Can House Calls Reduce Health Costs?
A service that sends caregivers to an employee's home or office delivers health-care savings to its corporate clients.
RETIREMENT BENEFITS
Rematch
Many companies that dumped their 401(k) matching contributions are rethinking that cost-cutting move.
Lifting the Lid on 401(k) Fees
The coming mandatory disclosure of plan fees could give participants a nasty shock.
New 401(k) Obligations Heaped on CFOs
New disclosure rules abound. Pay close attention, or you could be sued by plan participants.
Failure to Act Triggers ERISA Liability
A recent decision by a federal appeals court underscores that retirement plan fiduciaries must address financial issues brought to their attention.
Resolving the 401(k) Fiduciary Dilemma
How can CFOs perform their sometimes-conflicting duties to both plan participants and company shareholders?