The phrase "it happens every spring," which doubles as the title of a 1949 movie about a college professor who discovers a formula that turns him into an overpowering baseball pitcher, evokes the excitement baseball fans feel every year at the onset of this season. For the CFOs and risk managers who must renew their corporations' property-casualty insurance policies, the feelings are likely to be a tad different.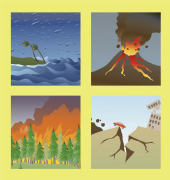 In fact, "the process often amounts to annual angst," write CFO columnists John Bugalla and Kristina Narvaez in one of the articles in our Special Report on Spring Insurance Buying. Depending on a company's size, complexity and history of losses, the yearly process can begin up to six months before the renewal date. The reason for the long prep time is a thorny mix of industry red tape, unpredictable insurance markets and company financial situations.
"CFOs who haven't been very involved in the renewal process should consider greater involvement from an executive leadership and communication perspective," the authors write, contending that if finance chiefs plunge into the negotiations, they can improve the pricing and quality of their company's coverage.
But improvements may be tougher to attain this time around. In fact, writes FM Global CFO Jeffrey A. Burchill in another piece, last year's surprisingly easy markets may have made the year an outlier in a longer trend toward harder markets. In fact, he says, "it appears that a number of factors are conspiring to counterbalance the positive results of 2013, results leading to an unexpectedly stable pricing market without dramatic changes."
The negative factors prompting insurers to boost premiums and cut coverage include greater capital requirements, the potential for earthquakes in California, geopolitical uncertainty — represented, for example, by Russia's seizure of Crimea  — and a tentative global economy.
"The net effect for multi-line insurers is that every line of business has, as it were, to stand on its own feet rather than be protected by the total strength of the company's capital," the finance chief says. The result, he adds, will be "a more conservative pricing environment — and this trend is likely to continue."
One risk that companies might find it hard to fully insure is director and officer liability stemming from a cyber-attack, according to Aon brokers Kevin Kalinich and Michael Becker. Indeed, the recent hack of Target, the huge retailer, spawned litigation against the company's board of directors that may represent "the start of the next wave of shareholder class action litigation," they write.
The boards of companies hit by lawsuits charging directors with a failure to keep data secure may find that they lack D&O coverage. That's because such policies tend to cover only class-actions involving alleged securities violations, the brokers add.
Finally, finance chiefs and corporate risk managers face "an essential dilemma" in deciding how much coverage to buy for their companies, according to Claude Yoder and Dave Heppen, analysts for Marsh, another insurance brokerage firm. "On one hand, they don't want to buy more insurance than their companies need because the cost depletes capital that could be used for other business purposes. On the other hand, if they buy too little insurance, they could put their company's balance sheet at risk if a significant loss occurs," they write.
The key is to establish your company's worst-case scenario by means of some fairly simple math and then reason from there, say Yoder and Heppen. We hope the tips that they and our other authors provide in this report can relieve at least some of the angst that seems to crop up at insurance-renewal time every year.