Federal Reserve Chairman Jerome Powell said Congress and the White House should take steps to salvage an economic recovery as COVID-19 cases spike in the U.S. and abroad.
Powell made his remarks following a meeting of Fed policymakers in which the U.S. central bank decided to keep its short-term benchmark rate near zero.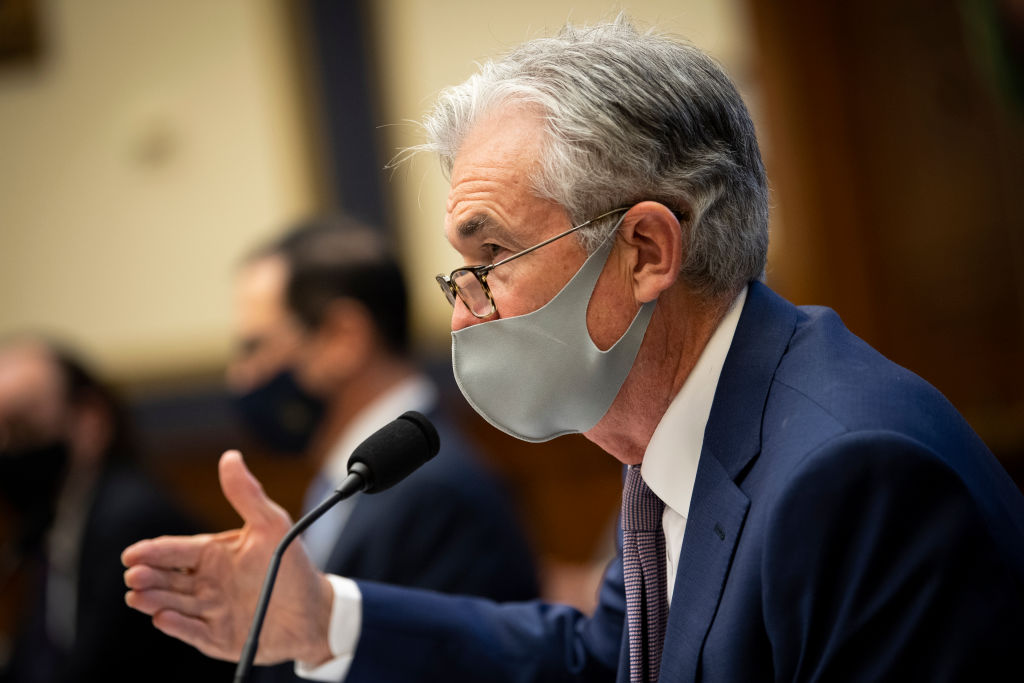 "All of us lived through the years after the global financial crisis, and for a number of those years fiscal policy was very tight," Powell said in a virtual press conference. "Further [economic] support is likely to be needed to avoid further spread of the virus and help individuals who, with the expiration of the [Coronavirus Aid, Relief, and Economic Security Act] payments, are seeing their savings dwindle."
The U.S. surpassed 100,000 new coronavirus cases on Wednesday and more than 120,000 on Thursday.
"The path of the economy will depend significantly on the course of the virus," the Fed's Open Market Committee said in a statement. "The ongoing public health crisis will continue to weigh on economic activity, employment, and inflation in the near term, and poses considerable risks to the economic outlook."
Democratic lawmakers this summer floated a $2.2 trillion stimulus proposal, though analysts say that proposal is unlikely to pass if the Senate remains gridlocked.
"If it was tragic last month not to get stimulus, don't see why it wouldn't be tragic again," Vincent Reinhart, a former Federal Reserve economist said.
Powell last month said a delayed recovery would worsen inequalities.
"We'll have a stronger recovery if we can just get at least some more fiscal support when it's appropriate and to the size that Congress thinks it's appropriate," Powell said, deferring to lawmakers and the administration on the details. "There are plenty of people on Capitol Hill — on both sides of the aisle, on both sides of the Hill — who see a need for further fiscal action and understand perfectly why that might be the case."
Caroline Brehman-Pool/Getty Images