At Ping Identity, CFO Raj Dani has noticed a distinct lack of "on-the-spot learning" opportunities since the coronavirus pandemic forced the cybersecurity firm to shift employees to remote working. "A lot of that comes through spontaneous conversations in hallways or at the water cooler. Those sessions don't happen when you have to schedule a Zoom call and wait three days," he laments.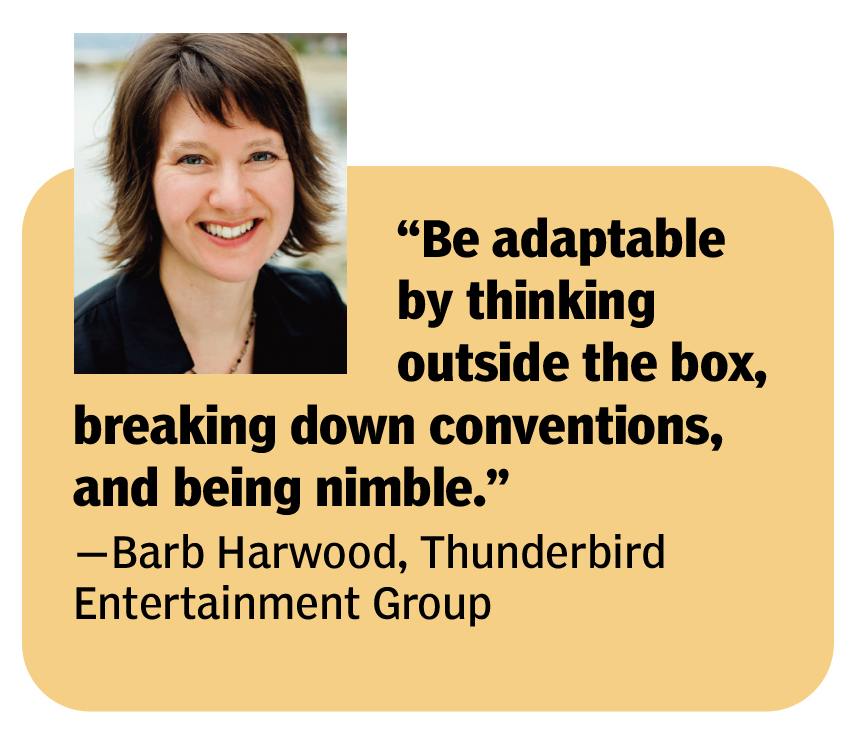 Then there's all those video conferences that have replaced in-person meetings. "I've sat through a full day of them on Zoom, and it's just incredible the amount of fatigue you feel," Dani says.
Empty hallways and Zoom fatigue notwithstanding, as CFOs look ahead to a post-pandemic workplace, there's general agreement that telework is here to stay. Seventy-four percent of finance chiefs surveyed by Gartner at the end of March said they planned to permanently shift at least 5% of employees who previously worked on-site to remote positions. And after five months of testing the remote-working waters, CFOs interviewed for this story expect that their post-pandemic workforce will include a larger number of permanent work-from-home positions than before.
Daily stressors for many work-at-home employees include finding child or elder care, reduced access to colleagues, and fatigue. "You used to go home and recharge, but now you're working at home with your family, which can bring new anxieties and stresses. You never get a break," Lloyd Howell, CFO of consulting firm Booz Allen, says, adding, "People are starting to get fatigued—physically, mentally, and emotionally." But virtual workers are also benefiting from schedule flexibility and commutes measured in steps rather than miles. Around the country, some daycare centers and schools have reopened, easing child care concerns.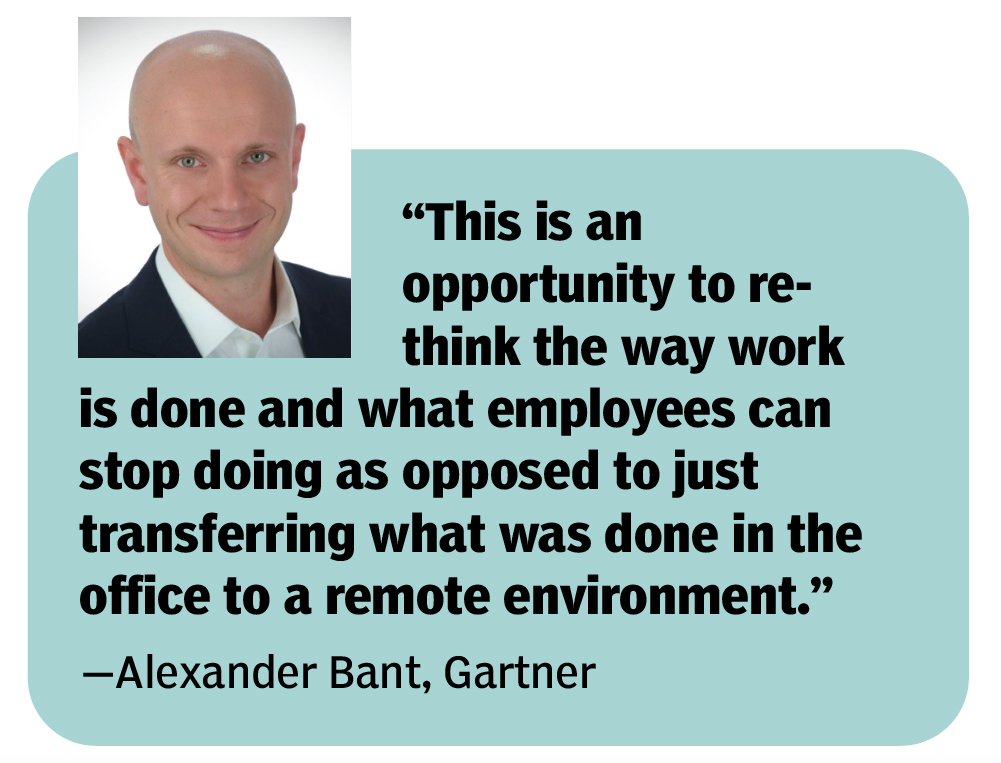 Productivity trends, employee feedback, and marketplace realities are pushing CFOs to reimagine their businesses and workplaces. "Be positive that there's a bright future ahead," says Barb Harwood, CFO of content production studio Thunderbird Entertainment Group. "It's just not going to look like the bright future you envisioned in February."
Making Room
The productivity of remote workers has always been a concern for employers. "The CFOs in most organizations want to make sure they get the best return they can per dollar spent on employees," observes Alexander Bant, vice president, research, for Gartner's finance practice. With the pandemic, employees have faced the challenge of remaining productive while often using a makeshift home workspace.
"Not everybody has the home space naturally conducive to telework. I've talked with teleworkers during this pandemic who say that their desk is their ironing board," says Tim Golden, a Rensselaer Polytechnic Institute professor who has studied teleworking for more than 20 years.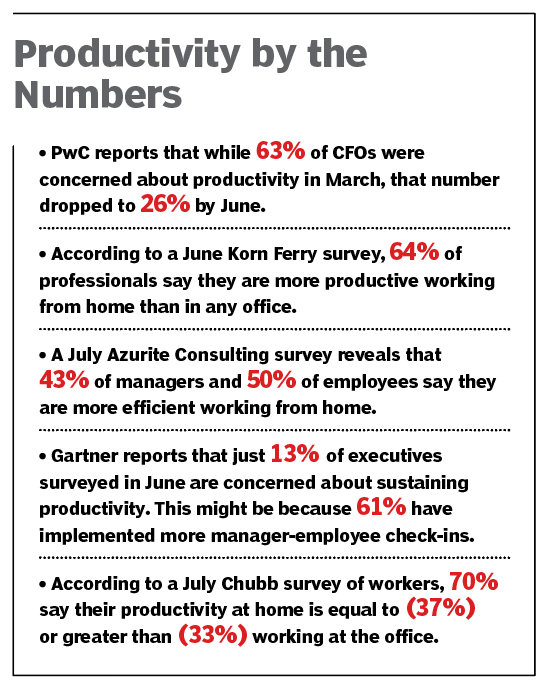 Nevertheless, people seem to have adjusted. "Many organizations are saying virtual work is working out better than they anticipated," reports human resources specialist Traci McCready, managing director of consulting firm Alvarez & Marsal's corporate performance improvement practice. Some of the firm's clients are saying that productivity has improved, she adds, with one company reporting it has increased by about 15%.
At insurance company Aflac, CFO Max Broden says productivity went up initially. "Not having to commute meant people gained some time," he explains. "We also probably have more water cooler talk in the office than is sometimes necessary from a productivity standpoint, and that went away."
Thunderbird Entertainment, meanwhile, helped employees maintain productivity by investing about $280,000 in a software program that allows animators to do their work remotely with the secure protocols that clients require. "If they don't have the tools they need to work efficiently, productivity goes down, schedules get stressed, projects cost more money, and financial performance decreases," Harwood says.
Fatigue Factors
Many companies are also addressing the stress of virtual work by increasing spending on benefits that include mental health support for staff and paid time off. Ping Identity took that a step further when CEO Andre Durand created "artificial holidays" in July and August that forced all employees to stop working.
"We're seeing fatigue in our employees because some don't know how to balance work and life, especially with no physical separation of work and home. The two company-wide holidays helped people get away from it," says Dani.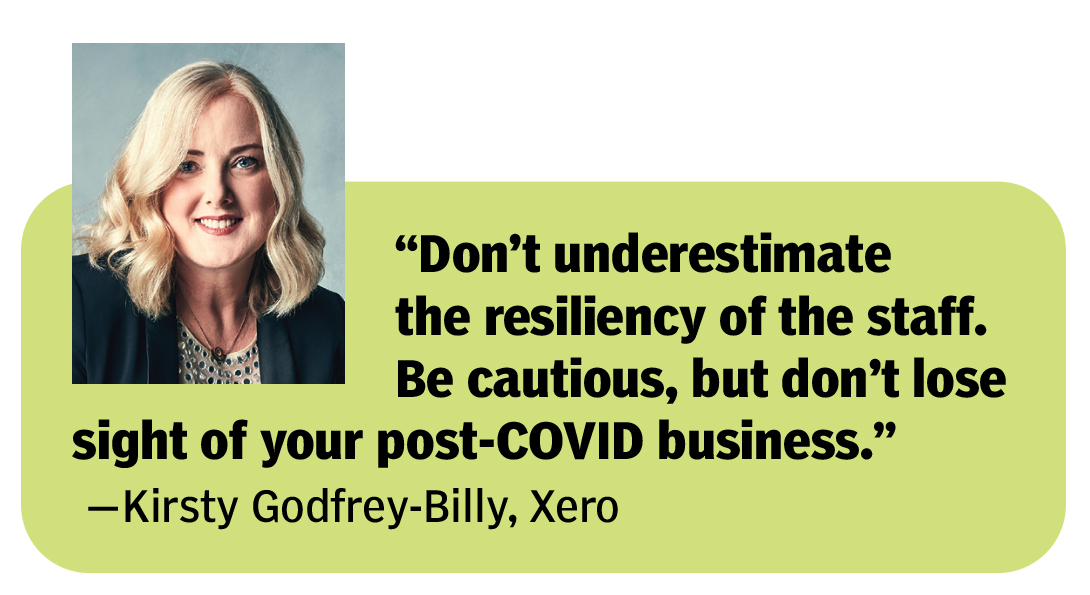 Aflac is taking a similar approach by having managers urge people to use their paid time off. The company has also donated to organizations that offer free mental health counseling, and CFO Broden encourages his staff to take Friday afternoons off. "We can see that people are logged in for longer hours than before, so as long as all tasks continue to get done, everybody is free to log off at noon on Fridays," he says.
Thunderbird hosts mental health and workplace stress webinars, communicates about the mental health benefits included in the employee assistance program, and provides 24-hour access to a nurse hotline for workers suffering anxiety.
Playing It Safe
Going forward, companies don't seem to be in a hurry to have employees return to their offices, particularly with no definite end to the COVID-19 crisis in sight. "Risk tolerance is pretty low with regards to allowing people back in while the virus is running rampant without a vaccine," Bant says.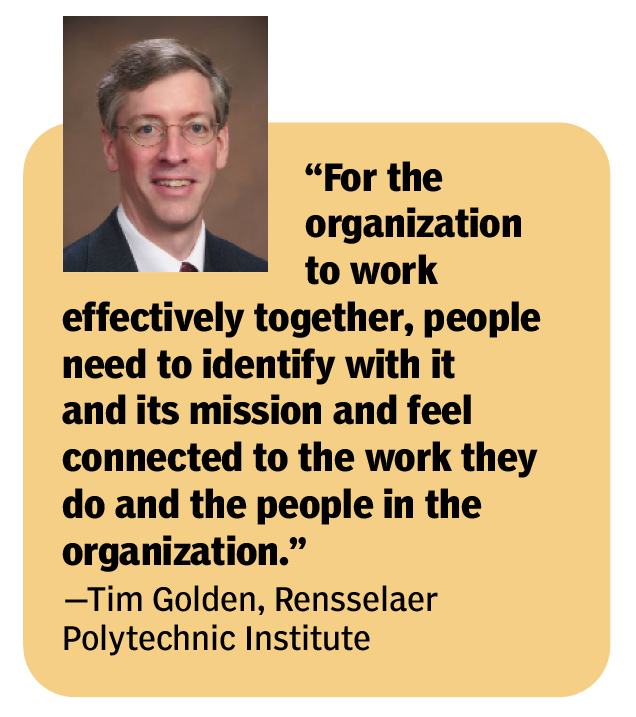 Most Aflac employees won't return to their offices before 2021. "The one thing that really worried us was the concept of a second [virus] wave coming in the October-November timeframe," says Broden. As management began considering bringing "a decent portion" of the staff back after Labor Day, several states where the company has offices had a COVID-19 resurgence. That plan was scrapped.
"We're functioning well, and the safest option now is for our employees to continue to work from home," Broden adds.
Not every company is waiting. By some reports, Wall Street banks have brought about half of their workforces back into the office on a rotating basis.
Like many other companies, Ping Identity will seek employee input as it decides how its post-pandemic workplace will look. "We'll put a lot of thought into it," says Dani. For now, the finance chief is looking forward to resuming the face-to-face interactions that he feels are helpful for his own development. "It's about what I learn from walking about and engaging with folks," he says.
And a cure for Zoom fatigue? That might be too much to ask for.
Sandra Beckwith is a freelance business writer.