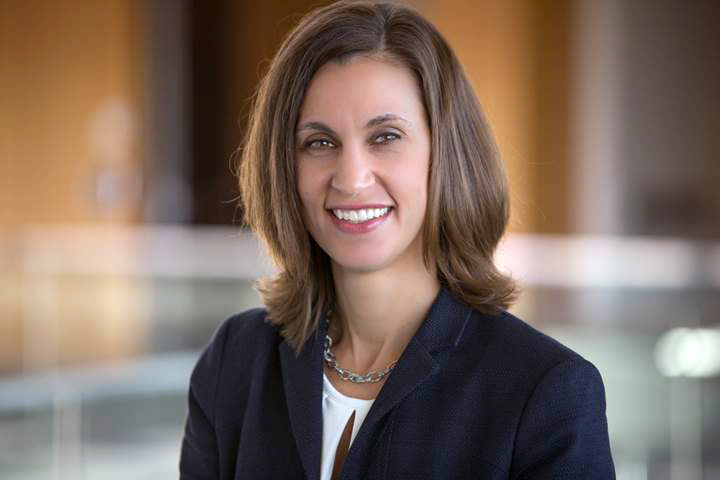 Gina Goetter will become the new finance chief at Harley-Davidson on September 30. Most recently, she served as CFO at Tyson Foods's prepared foods segment, where she led the reinvention of the segment's business model to stabilize cash flow and right-size the cost structure. Before Tyson, Goetter held various global leadership positions at General Mills, where she led business model re-engineering and optimized procurement strategies and logistics. She takes over for interim CFO Darrell Thomas, who will continue as vice president and treasurer.
Elizabeth Czerepak is the new CFO at biopharmaceutical company BeyondSpring. She recently served as CFO and chief business officer at Genevant Sciences. Czerepak also has ten years of venture capital investment experience as a former managing director at Bear Stearns and JPMorgan and was founding general partner of BSHI Venture Fund. Czerepak spent 18 years in leadership positions at companies that include Hoffmann-La Roche and Merck & Co. She spearheaded the global partner search for D2E7 (Humira), which culminated in BASF Pharma's sale to Abbott for $6.9 billion. Earlier, she played a key role in Roche's acquisition of Syntex for $5.4 billion.
Independence Health Group CFO Gregory Deavens will become president and CEO at the health insurer on January 1. As executive vice president, chief financial officer, and treasurer for Independence, Deavens directs all financial functions for the company and its subsidiaries while playing a key role in strategy. He serves as a member of the board for Independence subsidiaries AmeriHealth Caritas and Tandigm Health. Deavens takes over for Daniel Hilferty, who is retiring on December 31. Hilferty was president and CEO for 10 years, following one year as president of Independence's health markets. Hilferty has held leadership positions within the organization for almost a quarter of a century.
File-sharing company WeTransfer appointed Melissa Nussbaum as its first CFO. Most recently, she served as head of finance at King Digital Entertainment for seven years. At King Digital Entertainment, she helped lead the business to its IPO and then its sale to Activision Blizzard for $5.9 billion in 2016. Before that, Nussbaum was director of capital markets at PwC. At PwC, she specialized in managing the strategic planning and execution of M&A and IPO efforts for companies in the technology sector.
Golf entertainment venue Drive Shack named Michael Nichols as chief financial officer, effective September 28. Nichols was most recently CFO at Wilks Brothers, a diversified investor in energy, transportation, natural resources, and financial services businesses. He has served in senior-level finance and accounting roles at both Fischer & Company, a national commercial real estate, and real estate technology firm specializing in tenant representation, and GameStop, where he served for 12 years.
CKE Restaurant Holdings, the parent company of Carl's Jr. and Hardee's, hired Lance Tucker as chief financial officer. Tucker previously was CFO at Jack in the Box. Before that, he spent nine years at Papa John's, most recently serving as senior vice president, chief financial officer, chief administrative officer, and treasurer.
Andrew Wiechmann was promoted to CFO at MSCI. Wiechmann joined MSCI in July 2012 and has served as chief strategy officer since 2019, a role he will continue to hold. He was previously the company's interim chief financial officer. Before that, he served as head of strategy and corporate development and head of investor relations, and head of financial planning and analysis. Before joining MSCI, he was an investment banker at Morgan Stanley where he executed M&A and capital markets transactions for financial technology and specialty finance companies, including MSCI's IPO in 2007.
Australian fintech company Afterpay Limited named Rebecca Lowde as CFO, effective October 6. Lowde was most recently an executive director and CFO at fintech company Bravura. She previously worked at digital marketing company Salmat (SLM) for three years as it's CFO before being promoted to CEO. She takes over for Luke Bortoli, who is stepping down after almost three years in the role. Bortoli will leave the company at the end of the 2021 financial year.