Orders for U.S. factory goods fell 0.8% in April, more than expected, according to the latest figures from the Commerce Department.
Economists polled by Reuters had expected factory orders to decrease 0.5% from March's level.
Despite the weak number, strong momentum in the manufacturing sector is expected to continue, bolstered by global and domestic demand. Year-over-year, April orders were up 8.3%.
Declines in demand for transportation equipment and machinery weighed down new orders, said experts. Orders for civilian aircraft, which tend to be particularly volatile, fell about 28.9%, and overall orders for transportation equipment fell 6%. Orders for industrial machinery were off 10%, while orders for motor vehicles rose 1%.
The Federal Reserve's latest Beige Book of anecdotal economic activity said manufacturing "shifted into higher gear" in late April and early May, but the Fed also said businesses "continued to report difficulty filling positions across skill levels."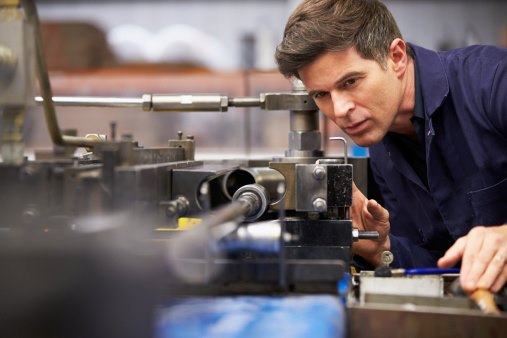 Rising prices for raw materials, especially steel, have caused concern after the Trump Administration announced tariffs in March.
Prices are expected to rise further following the administration's decision to extend tariffs to include Canada, Mexico, and the European Union.
Manufacturing accounts for about 12% of U.S. economic activity.
Last week's survey by the Institute for Supply Management showed sentiment among manufacturers improved on a spike in new orders.
"Lead-time extensions, steel and aluminum disruptions, supplier labor issues, and transportation difficulties continue," Timothy Fiore of the ISM said, but comments from the industry panel reflected continued expanding business strength.
Orders for electrical equipment, appliances, and components increased 1.8% in April, according to the Commerce Department figures. Fabricated metal products and primary metals also saw order increases.
Unfilled orders at manufacturers have increased in five of the last six months. They rose again in April, by 0.5%.
Meanwhile, orders for non-defense capital goods, a proxy for business spending plans, increased 1% in April.
Photo: Thinkstock