Shares of Avalara, the sales tax automation software company, opened at $35 this morning and were up a total of nearly 60% at $12:50 p.m.
The software company priced its initial public offering of 7.5 million shares of common stock at $24 per share. It had raised the price range twice before debuting at $24 and raising about $180 million for the company. Avalara could collect an additional $27 million if the underwriters exercise all the options to buy additional shares.
"Those who think the IPO market is dead are mistaken," Kathleen Smith, a principal at Renaissance Capital, told GeekWire.
Smith said eight other SaaS, or software as a service, companies have gone public this year and produced returns of 40.5% on their first days of trading.
Avalara's chief executive, Scott McFarlane, said that in the next 7 to 12 years, sales tax will have to be entirely automated. "In a digital world the concept of doing sales tax manually is really absurd," McFarlane said.
Avalara said it processed 16 million tax determinations a day in 2017. The company gets revenue from subscription fees.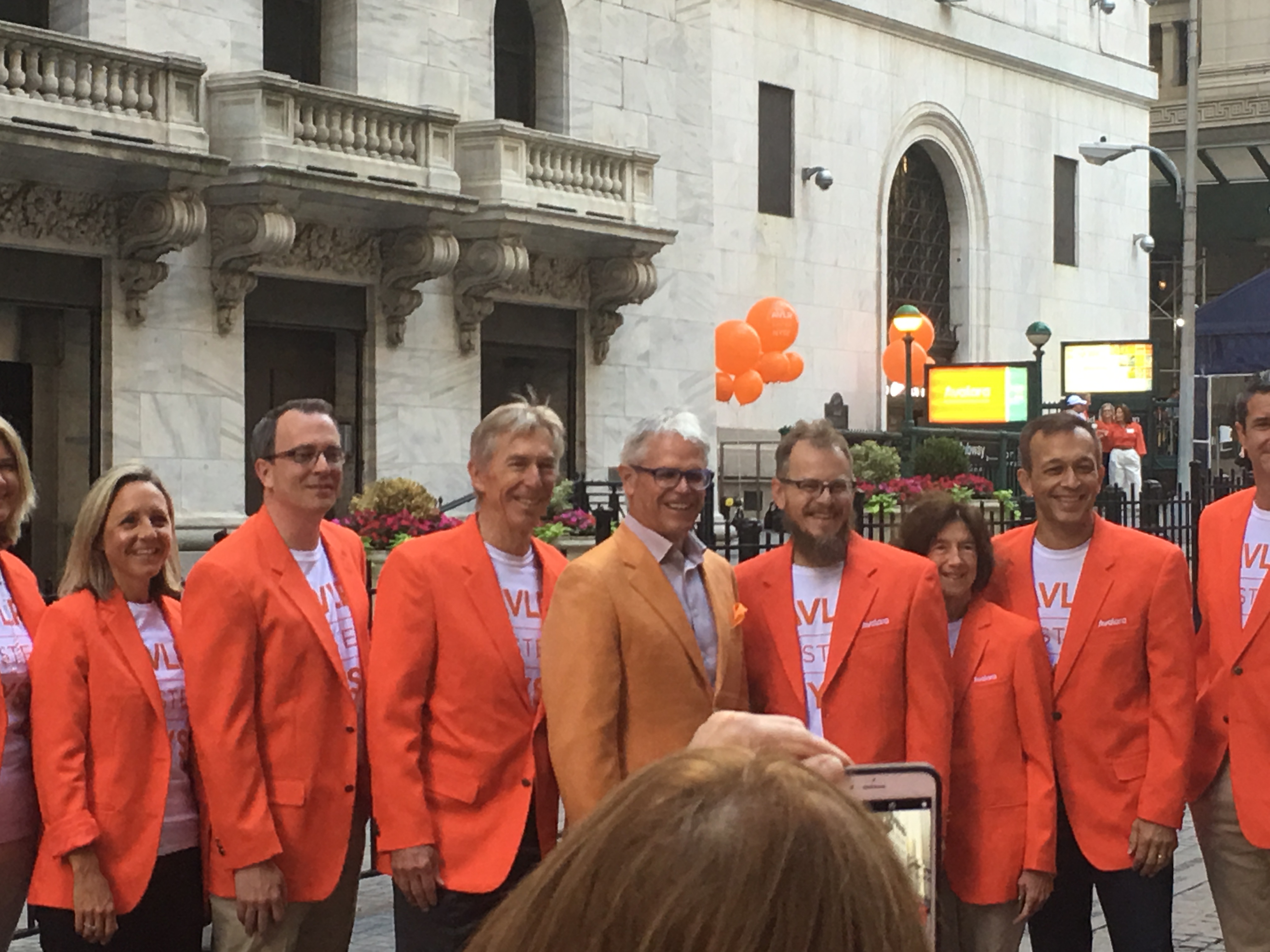 "We estimate that the addressable market in the United States alone for the solutions we offer today is over $8 billion," the company says in its prospectus.
Venture capital appetite for enterprise software companies is improving as cloud computing allows software companies to deliver services more efficiently, say experts.
Shares of cloud storage company Dropbox have risen more than 70% since its IPO, and cloud software companies Zuora and Ceridian each saw their shares jump about 40% on their first trading days.
Avalara was founded in 2004. It has acquired about 17 companies, many of which specialize in tax compliance for specific localities and industries. Avalara has tax accountants and tax lawyers that scour tax authority websites for updates and publications, research court cases, and stay alert for legislative changes.
The company, which CFO named one of 20 Tech Companies to Watch in 2017, had revenue of $213 million last year, up from $167 million the year before, but it posted a net loss of $64.1 million and has an accumulated deficit of $427 million.
Photo: Matt Moore