Finance professionals received an average pay raise of 4.3% in 2017, according to a survey from the Association for Financial Professionals.
The survey found chief financial officers got a base salary increase of 5.7%.
Jim Kaitz, president and CEO of AFP, said the results showed the value of continuing education:
"Those who meet the new challenges in today's treasury and finance field by engaging in more training are being richly rewarded. Treasurers and CFOs know these individuals have the newest skills and freshest insights and knowledge."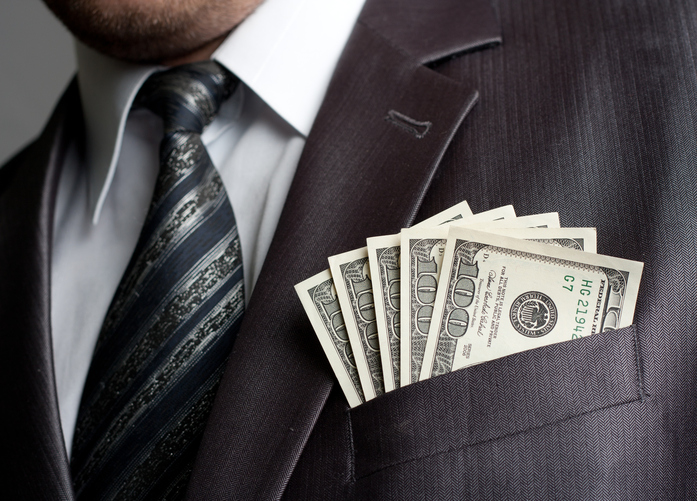 Finance professionals who held the financial planning and analysis certification, for example, earned 16% more on average than their peers.
The AFP divided respondents into three tiers — staff, management, and executive.
The executive tier saw an average increase in base salary of 4.4% last year, up from 2.7% the year before. Management-tier professionals saw a 4.4% increase as well, up from 4.0% the year before. Staff saw a pay increase of 3.5%, up from 3.4% in 2016.
The survey tracked pay trends across twenty different job titles in seven different industries.
"Financial reporting specialists" gained an average pay raise of 6.9% — the largest increase for all the job titles tracked.
At the executive tier, CFOs had the highest base salary increase. The average CFO had a base pay of $215,160 and a bonus of $91,970.
The survey found 71% of companies gave bonuses, and of those that gave bonuses, 93% gave cash bonuses and 30% granted stock options.
The survey looked at various factors for their influence on promotions. They included contribution to profitability, earning an MBA, earning a professional certification, and obtaining a CPA.
More than two-thirds of respondents (69%) cited contributions to profitability as a top factor influencing promotion. Increased job responsibility was named by 85% of respondents, and 37% cited getting an MBA.
The AFP survey collected data on total compensation earned by finance professionals during calendar year 2017 as well as data on base salaries effective January 1, 2018. About 3,700 finance professionals responded to the survey.
Image: Thinkstock