U.S. worker productivity rose a little in the third quarter, as output and compensation grew at the same time workers put in fewer hours.
Nonfarm business sector labor productivity increased at a revised 2.2% annual rate during the third quarter, the Labor Department said Wednesday, as output rose 1.8% and hours worked decreased 0.3% — the largest drop since the third quarter of 2009.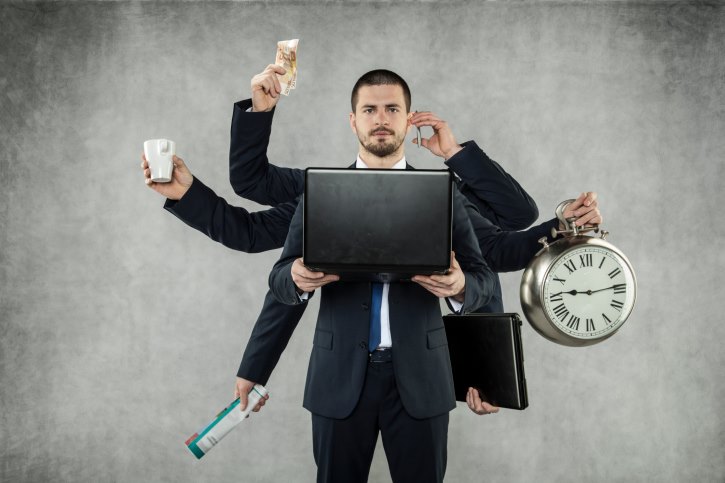 An earlier estimate for third quarter productivity had shown a 1.6% increase. Economists surveyed by The Wall Street Journal had forecast a 2.2% increase.
The quarter's top productivity number was down from a 3.5% increase in the second quarter, the Labor Department said Wednesday.
Moreover, real hourly compensation (adjusted for inflation) grew 2.4% in the third quarter and 2.5% in the second, according to the Labor Department. Unit labor costs also increased, at a 1.8% pace and have now risen 3% in the last four quarters.
"All of a sudden, there appears to be an upward trend in wages," Amherst Pierpont Securities chief economist Stephen Stanley wrote in a note to clients. "Labor markets are only going to get tighter, so I expect an ongoing pickup in wages going forward."
The productivity gain was generally downplayed, however, as over the last 12 months worker productivity has risen only 0.6%.
"Productivity growth has been sluggish since the end of the recession, growing at less than 1% annually since 2011," the WSJ wrote. "That could partly explain the slow pace of wage gains and inflation during the recovery, a trend that has troubled Federal Reserve officials."
Image: Thinkstock