While import prices fell more than expected in October, there was a "surprise increase" in wholesale inventories in September, which could result in an upward revision of the government's third-quarter economic growth estimate.
The Labor Department on Tuesday said import prices dropped 0.5% last month after a 0.6% decline in September. Import prices fell 10.5% in the 12 months through October.
"We expect import prices to decline further over the medium term as the effects of past dollar appreciation continue to weigh on prices," Barclays economist Rob Martin told Reuters.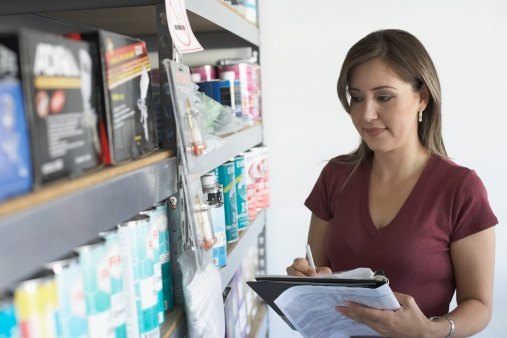 In a separate report, the Commerce Department said wholesale inventories rose 0.5% in September, as an increase in automobiles, furniture, farm products, and apparel offset a decline in machinery, petroleum, and a range of other goods.
Wholesale stocks were revised upward to show a 0.3% gain in August instead of the previously reported 0.1% increase.
Economists had forecast wholesale inventories unchanged in September, according to Reuters. The surprise uptick suggests the government's third-quarter economic growth estimate could be revised higher.
"Inventories are a key component of gross domestic product changes," Reuters wrote. "The component of wholesale inventories that goes into the calculation of GDP — wholesale stocks excluding autos — increased 0.5%. That is more than the government estimated in its advance GDP estimate published last month."
At the same, high inventories at wholesalers can reflect slowing demand from retailers, which in manufacturing can lead lead to decreased production. This is especially true if inventory builds outpace sales.
Wholesale sales also increased 0.5% in September, but were down 3.9% from a year earlier. Inventories, on the other hand, were up 4.7% from September 2014. At 1.31, the wholesale sales-to-inventories ratio is at its highest since 2009.
Image: Thinkstock