Oil prices will continue to fall through 2016, as global demand slows and output surges from the Organization of Petroleum Exporting Countries, which are aggressively defending their market share.
OPEC crude supply rose to 31.7 million barrels a day in June, a three-year high, led by record high output from Iraq, Saudi Arabia, and the United Arab Emirates, according to the International Energy Agency's July Oil Market Report.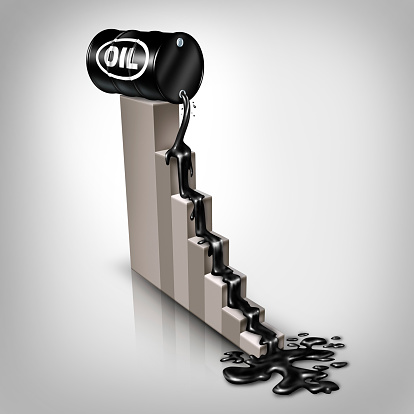 Global oil supply surged to 96.6 million barrels per day in June, on higher output from both OPEC and non-OPEC producers, but non-OPEC supply growth is expected to "grind to a halt" in 2016, as lower oil prices and spending cuts take a toll. Growth in U.S. shale oil supplies will stagnate to the middle of 2016 while output declines in Russia, the IEA said.
At the same time, global oil demand growth is forecast to slow to 1.2 million barrels per day in 2016, from an average 1.4 million barrels per day this year. World oil demand growth appears to have peaked in the first quarter at 1.8 million barrels per day, the IEA said.
As a result, oil prices may fall further as the world remains "massively oversupplied," before the markets rebalance in 2016, the IEA said. Oil prices, about 45% lower than a year ago, may need to decline further to reduce the supply glut.
"Oil-producing nations around the world are reeling after OPEC initiated a strategy in November to defend its share of global markets by pressuring rivals to curb output," Bloomberg wrote Friday.
The IEA's report is "definitely bearish" in the short term because of its assessment of a massive surplus, Energy Aspects chief oil analyst Amrita Sen told Bloomberg. The 2016 numbers are supportive of prices because of the "huge swing" in the trend of non-OPEC production growth, she said.
Image: Thinkstock