Almost nothing about the Dodd-Frank Act has been free of controversy, and once again critics aren't hard to find as the Securities and Exchange Commission prepares regulations for implementing the law's mandate for new executive-compensation disclosures.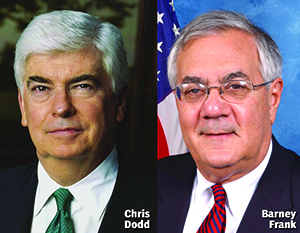 The compensation provisions — requiring disclosure of the relationship between executive pay and performance and of the ratio between CEO pay and that of a company's median employee compensation — are designed to offer enhanced transparency for investors in publicly held companies.
But to many corporate finance executives, they are nothing other than a big waste of time. Common complaints are that the information provided in the disclosures doesn't really provide any useful intelligence, that the information is already available to investors who do a moderate amount of digging, and that the way the proposed regulation measures pay is unrealistic.
In addition to a wrap-up of what's going on with the compensation disclosures, this Special Report includes a pair of opposing viewpoints from prominent attorneys on the merits of Dodd-Frank's regulation of financial institutions.
Ernest Patrikis of White & Case, a former general counsel and chief operating officer of the Federal Reserve Bank of New York, methodically makes the case that the law creates more potential threats to U.S. financial stability than it eliminates.
But two Sidley Austin partners — George Madison, former general counsel of the Treasury Department, and William Shirley, former general counsel of AIG Financial Products — put forth an equally compelling argument that Dodd-Frank contributes fundamentally to the systemic stability of financial markets and thus to the broader economy.
The package concludes with a discussion of Dodd-Frank's mostly negative impact on community banks.