The unheralded secret of Lego's success is its intensive study of children's play, which gives it a unique perspective on what's important to kids and how to construct meaningful experiences for them, strategy+business reports.
Much has been made of Lego's logistics and efficiency. The Danish company's sales have more than quadrupled over the past 10 years, and last year it passed Mattel to become the leading toy manufacturer in the world.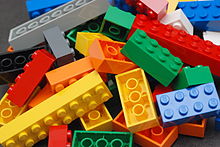 But Lego also leaves no stone unturned when it comes to figuring out what its core market wants, even using MRI scans of kids' brains to see which parts light up when they play with different toys. Through the Lego Foundation, it is the world's largest private sponsor of play research. There must be something to it. Last year, the company's operating margin reached 34%, suggesting that research on customer wants may be among them most valuable tools companies have at their disposal.
Among other things, company researchers have noticed that kids who were most engaged in sustained play were focused on mastering a skill, on making something. "Skills-based play has been and will continue to be the key to Lego's mission, sales, and long-term profits," according to strategy+business.
Last year, Lego further extended its brand with the hit "The Lego Movie," which has grossed $469 million worldwide. Total sales rose 13% in 2014 and profits surged 15% to a record $829 million.
Strategy+business suggests that the film was in some ways "the greatest (and certainly the most mass-market) reflection" of Lego's attributes Its overall message — that one need not follow the instructions, or build exactly according to plan, and keep everything in its finished, perfect form — might be the best representation of the company's ethos."