In a trend that may perplex self-insured companies trying to rein in workers' compensation costs, doctors who prescribe drugs from their offices are exploiting a loophole in new regulations designed to limit what they can charge for prescriptions, according to a new study.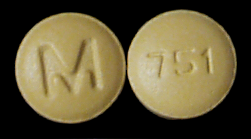 Eighteen states have adopted rules to reduce the costs of physician-dispensed drugs. But according to a paper by the Workers Compensation Research Institute, doctors in California and Illinois have found a new way to dispense drugs from their offices at two to three times the price charged by pharmacies.
As the Sacramento Bee reports, the mechanism involves ordering drugs in dosages different from those listed on federal schedules for limited reimbursement and then shifting patients to the new dosages with much higher markups.
The study focuses on three commonly used pain relievers that had been previously been dispensed in 5-miligram and 10-milligram dosages at low cost.
After a 7-5-milligram dosage of the drug cyclobenzaprine was introduced in 2012, it was almost all dispensed by physicians at an average price of $3.79 per pill in Illinois. That compares to average prices for 5-miligram and 10-milligram cyclobenzaprine ranging from 99 cents to $1.74 per pill. (A common brand name for the drug is Flexeril.)
In California, physicians have been dispensing 7.5-milligram dosage cyclobenzaprine at a similar markup, according to the study, and it has become the most commonly dispensed strength of the drug.
"When prices are reduced by regulation, the regulated parties―in this case physician-dispensers―sometimes find new ways to retain the higher revenues they had prior to the reforms," Dr. Richard Victor, WCRI's executive director, said in a news release. "Although this study uses data from two large states, it raises questions for all states where physician-dispensing prices are regulated."
The study's authors believe the shift in dosage was likely to be motivated by financial incentives rather than new evidence about superior medical practices.